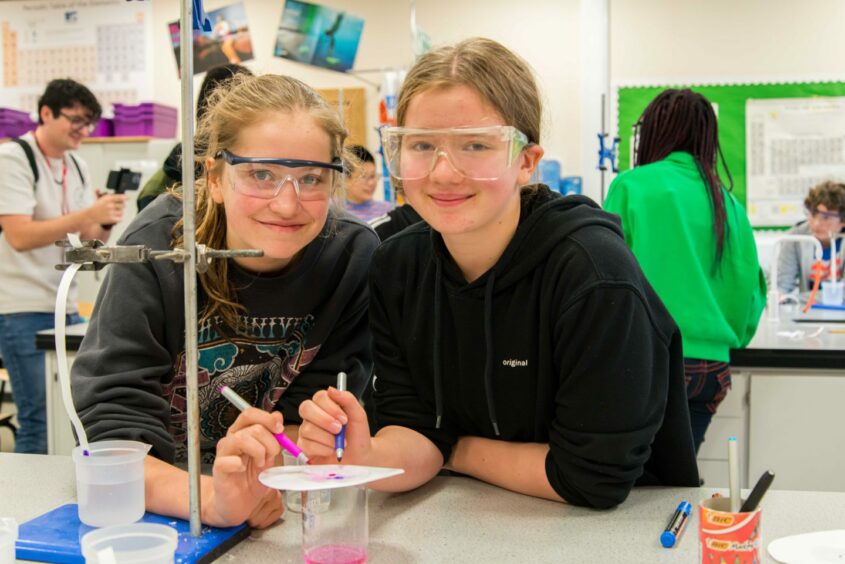 "Is my child's school teaching them the skills required to succeed in their future job?"
'How do we ensure we have enough workers to address some of the global challenges we face in the decades to come?"
These are some of the crucial questions being asked by parents, employers, educators and government leaders alike.
At International School Aberdeen (ISA), we know an international education gives students a far broader perspective as we encourage our students to develop crucial skills and aptitudes to become multi-cultural, self-aware, and open-minded.
According to a recent report published by the World Economic Forum, 65% of children entering primary education today will be employed in jobs that don't currently exist.
This demonstrates a transformation in the world of work with companies increasingly recruiting for digital skills such as AI, robotics, and nanotechnology. At ISA, we recognise our student-led approach acts as a conduit to promote debate on the changing face of the energy industry.
Predicting future trends and preparing for a more technologically advanced world amid socio-economic changes, means our approach needs to change from the ground up – and that can only be achieved by adapting the way we educate our young people. After all, they are the future of the industry and will be working in a dramatically different global operating environment from the one we see today.
While the energy sector is well equipped to deal with transition, education plays a vital role in readying the future workforce to meet changes in technology and shifting global energy targets.
In recent years, for example, we have successfully introduced computational thinking as a core skill alongside literacy and numeracy. It aims for every student to leave school able to program a computer, construct a database and perform data analysis. Being international, we are not tied to national systems, but much like multinational energy companies, we take best practice from around the world.
We provide an inclusive education from age 3 – 18 and we are committed to excellence for each and every child. Our student-led approach is embraced by students, teachers and parents alike as we work together to create opportunities for all our young people to develop a growth mindset for success in their chosen careers.
As we celebrate our 50th Anniversary this year, we recognise that ISA is a very different school from the one that first opened in Aberdeen in 1972, yet our strong sense of values continues to play a significant role in motivating our students to look ahead at what life holds for them after leaving full time education.
We have launched several initiatives to encourage a deeper awareness of the global challenges and issues facing the next generation including the future of the energy industry, sustainable development
goals, environmental management, as well as the role digital technology will play in careers of the future.
Our High School students are currently working towards a Young STEM (Science, Technology, Engineering & Mathematics) Leadership qualification and our classes devoted to robotics, and forums designed to focus on our future energy needs, provide springboards to greater discovery and innovation for our young people.
Students in the upper school are also given the opportunity to take part in the coveted Duke of Edinburgh Awards, an initiative designed to build life skills as well as nurture leadership and teamwork. This year, we have also invited students, from ages 9 to 12, to take part in the Duke Award – a programme specifically designed for younger children to provide a taster of the full Awards scheme.
We take immense pride in educating 50 nationalities in an environment that encourages not just mutual tolerance, but active learning from peers. The collaborative skills that companies value are encouraged by lessons which routinely encourage discussion, debate and engagement with a wider world.
ISA boasts world class facilities, a highly qualified staff, internationally recognised curriculums, but nurturing a global approach to teaching and learning while keeping a close eye on the future is what sets us apart.
Discover more about how an ISA education will best prepare your children to thrive in a complex, modern world, by visiting www.isa.aberdeen.sch.uk where you will also find information on our next Open Day on Friday, March 3rd, at 10am. Families and children of all ages welcome.
Recommended for you

Aberdeen Renewable Energy Group launches 2024 photography competition