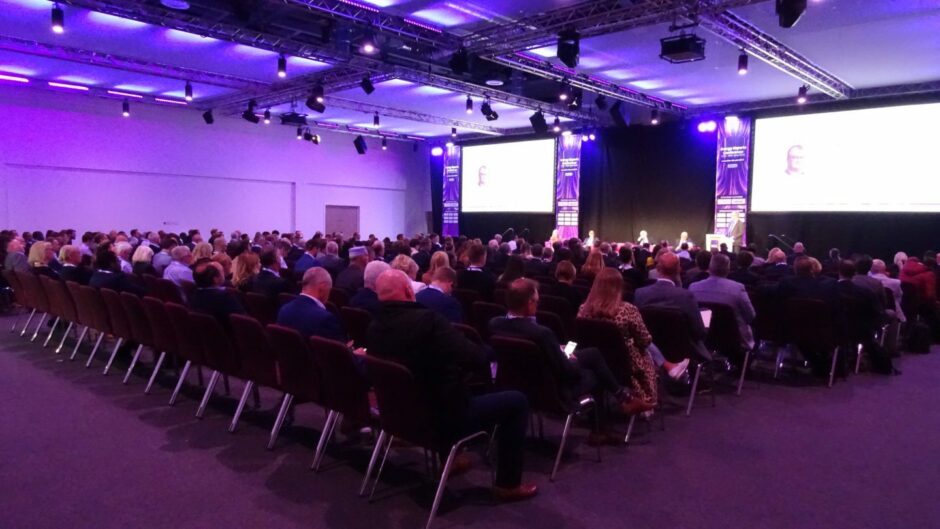 Aramco is sending a high-level delegation focused on supply chain and actively seeking engagement with the UK supply chain at the Energy Exports Conference in Aberdeen on 6th to 7th June this year.
Aramco,  one of the world's largest energy companies, will give a series of key presentations at the Energy Industries Council flagship event,  covering a broad spectrum of business opportunities across many sectors as well as the focus on Energy transition.
This presents an unparalleled opportunity for the UK supply chain to secure significant work with one of the world's largest energy companies. Aramco has shared with us its current sourcing list, services sourcing requirements, and localisation opportunities, which will be released in the coming weeks, allowing companies to book 1-on-1 appointments.
"We are delighted to welcome Aramco to Energy Exports Conference 2023," said Stuart Broadley, CEO of The Energy Industries Council (EIC). "Having this direct engagement between the UK's energy supply chain companies with Aramco comes on the back of strong historical trade links between the UK and the Kingdom of Saudi Arabia. All delegates attending EEC will have the opportunity to meet with Aramco, which is invaluable for the UK supply chain."
The Energy Exports Conference 2023 agenda is shaping up to bring the best and most relevant information, opportunities, and assistance within the global energy exports market to one place. With the support of our organising and supporting partners, key speakers, international delegates, and EIC experts from around the globe, the EEC brings real value and time well spent to those attending the free two-day conference.
"We know how important it is for business owners to find new routes to growth and resilience in these continuing difficult market conditions," Mr Broadley said. "There are vast and exciting energy project opportunities around the world, and EEC provides companies access to hundreds of contacts and enables businesses to learn about multiple new export opportunities. The conference enables individuals and organizations to listen, engage and connect with international operators, developers, contractors, government and export advisors, ambassadors, and trade experts from across the globe."
2023 organising partners are:
·       Aberdeen City Council
·       Decom North Sea
·       Department of International Trade
·       Energy Industries Council
·       Energy Transition Zone
·       North Sea Transition Authority
·       Offshore Energies UK
·       UK Exports Finance
2023 Sponsors
·       LRQA – Strategic Partner
·       Venterra – Drinks Reception Sponsor
·       Mott MacDonald – Conference Sponsor
Supporting partners are:
·       Aberdeen International Associates
·       Aberdeen Renewable Energy Group
·       EEEGR
·       Global Underwater Hub
·       Nuclear Industry Association
·       Renewable UK
·       Saudi British Joint Business Council
·       Scottish Development International
·       SPE Aberdeen
·       Strat Growth Services
To register for the two-day conference and for further information on the show, including exhibitor and sponsorship opportunities, please visit: https://www.the-eic.com/EEC2023
Recommended for you

UK 'could challenge Europe' on heavy lift vessels