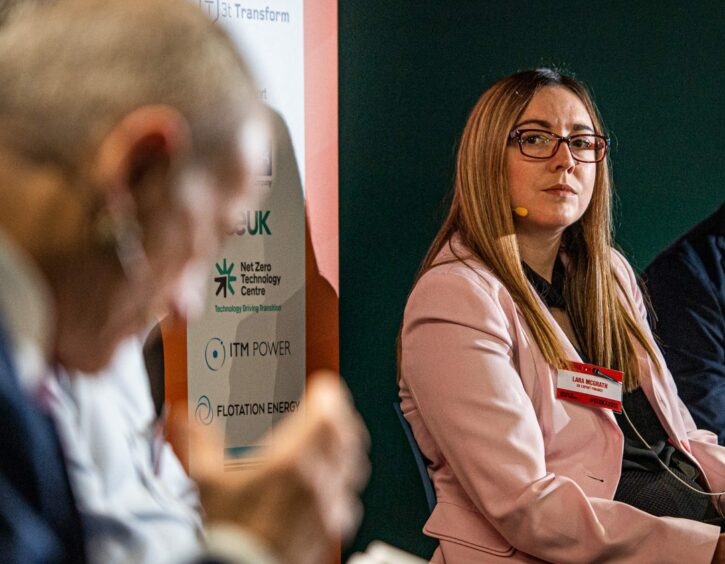 UK Export Finance is the government's export credit agency (ECA). Its mission is to advance prosperity by ensuring that no viable UK export fails for lack of finance or insurance doing that sustainably and at no net cost to the taxpayer.
Between 2021-22, UKEF supported more than £3.6bn in financing for sustainable projects including £210 million to support the construction of a major offshore wind facility in Taiwan, helping to power over 650,000 homes.
Lara McGrath, Export Finance Manager and Clean Growth Export Development Manager at UKEF, says: There's a world of opportunities for UK companies in the clean growth, renewable energy and climate adaptation sectors – we want to support the spectrum of technologies in energy transition. We have a range of financial products that can support any viable export, including our transition export development guarantee which allows UKEF to provide a guarantee of up to 80% to support bank loans for general working capital, or capital expenditure requirements, to UK companies transitioning their business away from fossil fuels.
Innovative products to support clean growth businesses
UKEF supports businesses in three different ways:
Win export contracts by providing attractive financing terms to their buyers
Fulfil orders by supporting working capital and trade finance
Get paid by insuring against buyer default
One example of UKEF's support saw a Wimbledon-based company, Offshore Design Engineering, using the General Export Facility to obtain a contract for a windfarm in Poland. A UKEF guarantee secured a £900,000 finance package from HSBC. It is now expanding operations across Europe. In another project, Johnson Matthey secured an Export Development Guarantee of £400million to support research into hydrogen technologies and help deliver global solutions to the climate crisis.
The opportunities for clean growth in exports are increasing and UKEF is keen to make sure that UK businesses don't miss out, says Lara.
Learn how UKEF can help your business go green overseas by visiting ukexportfinance.gov.uk
Recommended for you

Forth Green Freeport to deliver £7bn as it targets offshore wind manufacturing