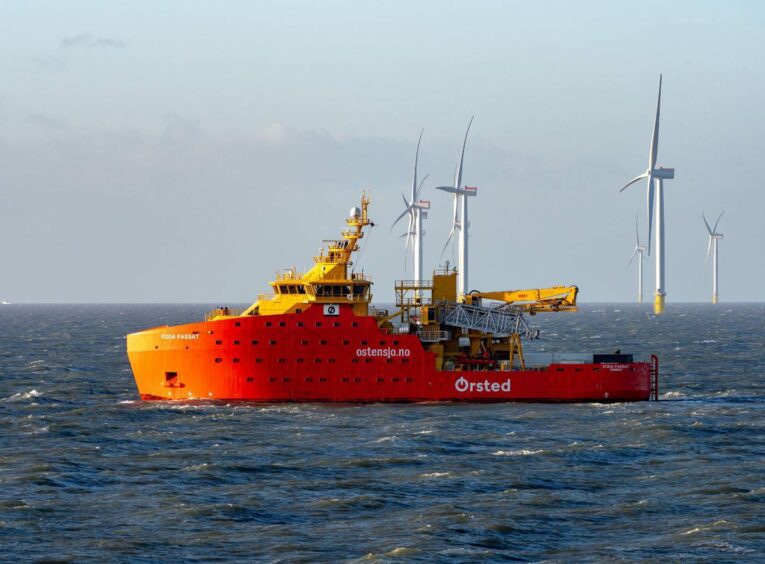 Employers in the maritime and offshore wind sectors should prepare for new requirements with new UK laws set to take effect this spring.
With the Offshore Wind Workers Immigration Rules concession due to expire on 30 April 2023, migrant crew members involved in offshore wind projects in UK territorial waters will soon require work visas.
According to the UK Government, "the concession will not be renewed beyond this date" despite multiple extensions in the past.
A similar concession for well boat vessels operated by certain companies in UK territorial waters will expire on 8 February 2024.
In addition, section 43 of the Nationality and Borders Act 2022 will come into force on 12 April 2023. This means individuals arriving to work in UK waters will be deemed to have entered the UK when they start working despite not having disembarked.
Under existing laws, a person arriving by ship or aircraft is deemed not to enter the UK unless and until they disembark.
With the 2022 Act, those working in UK waters for any period of time will need permission to do so, in the same way those working on UK landmass do.
So far, the Home Office has not issued detailed guidance on how these new laws will be implemented.
Impact of new policies on maritime industry
These policy changes will have a significant impact on the maritime industry, affecting a wide range of employers.
Companies must now review their current crew, as any non-British or Irish individuals will need a UK work visa to continue working in UK waters.
Joanne Hennessy, partner for business immigration at law firm TLT warns: "An organisation in the UK employing illegal workers will potentially be liable for penalties.
"Civil liability is up to £20,000 per illegal worker and criminal liability can arise which can carry unlimited fines and potential custodial sentences in more extreme cases.
"Failure to secure necessary immigration permission for crew can also cause project delays and obvious reputational risks."
Some companies requiring technical experience and safety-critical knowledge for their operations may have to consider hiring individuals in the UK who won't need work visas.
Employers can also look at alternative immigration options, including UK employer sponsored work visas like the skilled worker visa or frontier worker permits.
Key challenges under the sponsorship system
The sponsorship system, however, is not always a clean fit for the maritime sector.
Challenges include:
There must be a UK entity licensed to sponsor and employ migrants in the UK.
The UK sponsor should have oversight and control over the individuals' roles and outputs.
Sponsorship requires ongoing compliance duties and robust HR procedures.
Sponsored visas are only an option where the individual and role meet the requirements, including strict skill, salary and English language criteria.
For most crew in the UK already, these visas can only be sought from outside the UK.
The skilled worker visa does not always cater for multiple or lengthy unpaid periods while crew are off-rotation.
Sponsored visas bring added cost and processing timescales, making short-notice crew changes logistically and financially problematic.
Employers should consider participating in consultations with the Migration Advisory Committee, which is conducting a review of the UK's shortage occupation list (SOL) until 26 May 2023.
If a role is added to the SOL, it can lower some of the costs of securing sponsored skilled worker visas and, in rare instances, render otherwise ineligible jobs eligible for skilled worker visas.
Meanwhile, frontier worker permits will only be an option for certain European Economic Area (EEA) nationals living outside the UK who began working in the UK by the end of December 2020.
Expert help
Joanne shares this piece of advice for employers: "Be proactive; don't leave this to chance and wait until the last minute. Get the wheels in motion if you haven't already so you know your business is compliant when the requirements kick in. We have to assume no further extension to the concession will be granted."
TLT's business immigration team has been working with employers, particularly in the offshore wind sector, to ensure they're ready and able to ensure safe operational continuity when the policy changes take effect.
Recommended for you

Offshore Companies: Top Tips to Minimise Immigration Frustration