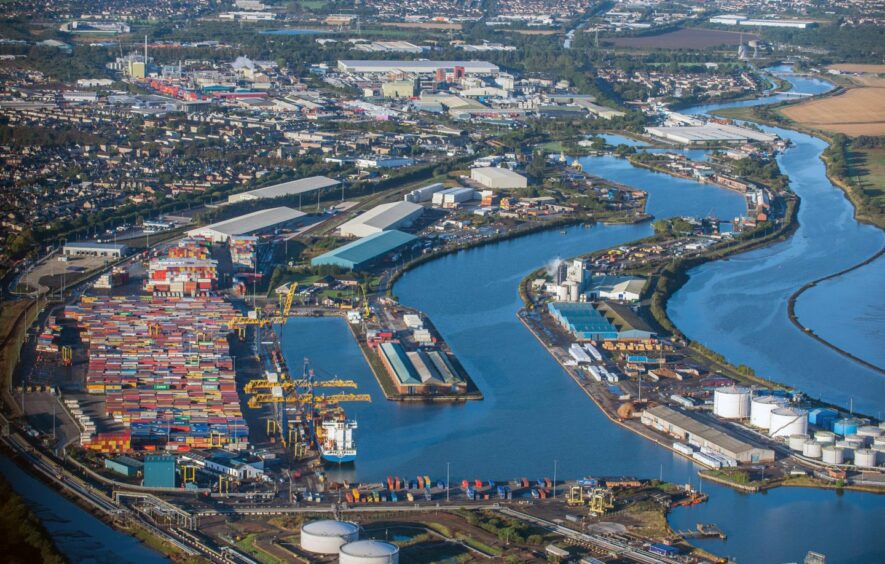 From significant government goals to high profile projects like the Aberdeen Hydrogen Hub, there's been a lot of focus on hydrogen production.
A recent deep dive by Scottish Enterprise revealed the scale and diversity of hydrogen projects already taking place across Scotland. Hydrogen has become more than just an ambition on paper, it's something that is starting to become real.
But to help take production to the next level, understanding the demand for hydrogen in Scotland is essential.
That's why Scottish Enterprise has commissioned a series of studies into the 'hydrogen nation'. The national economic development agency believes that to drive investment into hydrogen, we need to understand how, when and where domestic demand is going to evolve.
The first study focuses on two key sectors – transport and industrial applications. We're taking a closer look at some of the key findings, but first, who is the study for?
Helping hydrogen producers identify customers
The study will help hydrogen producers gain a clearer picture of who they can sell their hydrogen to in Scotland by identifying, quantifying and mapping potential customers or industries.
Irina Bonavino, hydrogen specialist at Scottish Enterprise, said: "We've focused on the sectors in industrial applications and transport, because they are the most likely opportunities for hydrogen use. There's been other valuable studies before, but these new reports refresh the demand estimates – how much hydrogen might be used – and they also map the stakeholders in more detail."
It's hoped the information will help developers of hydrogen production sites find customers, improve their business case and access funding more easily. Potential hydrogen users will also see themselves reflected and can learn more about how their sector can use hydrogen to decarbonise.
A big picture of demand for hydrogen in Scotland
The study, which was started back in December 2022, covers all of Scotland and focuses on domestic demand for hydrogen. Irina says: "We looked at big industrial clusters and defined the sectors there, including refining, chemicals, pharmaceuticals, glass, cement, paper, food and drink, and distilleries. We also covered non-residential heating and large events.
"Emitters above 10,000 tonnes of CO2 per year – that's the companies and sites we picked out.
"And for the transport side, it's all modes of transport. We reviewed the scenarios of a Transport Scotland study from last year that looked at maritime, aviation, road vehicles (from light vehicles to heavy good vehicles), ferries and rail.
"We did new research, dividing rail by passenger and freight. We also added offroad vehicles estimates too, for agriculture, construction and forestry."
3 key findings

Scottish Enterprise's study revealed the following three key findings:
1: Demand in industry and transport
Based on the medium uptake scenarios, the study estimated that hydrogen demand in industry and transport may reach around 26TWh/year by 2045.
For context, Scotland's total annual energy consumption is around 161TWh – this means that hydrogen has a significant role to play as a decarbonisation pathway.
2: Highest and least significant demand by sector
The sectors with the highest potential demand were refining, chemicals and pharmaceuticals, shipping and HGVs. Ferries, distilleries, aviation and the agricultural sectors represent a smaller but still sizable demand.
New research on the construction and events sector showed some short-term opportunities for decentralised deliveries of hydrogen-powered generators.
However, the non-domestic heating sector (e.g. large hospitals and educational buildings), rail and buses did not indicate a significant demand, comparatively – partly due to the size of the domestic market and the likelihood of electrification being implemented.
3: Areas with concentrated demand for hydrogen
Geographically, the highest concentration of demand is in the Central Belt, particularly industrial clusters like Grangemouth and Fife.
Other hubs show demand in spots that offer key transport links or connections to the offshore energy industry, such as Ayrshire, Cromarty Firth, the North East, Orkney and Shetland.
An interactive online map was published alongside the reports which will be updated continually to show planned hydrogen production, estimated demand and infrastructure assets in Scotland.
Short term opportunities for hydrogen developers in Scotland
For Scottish Enterprise, the goal ultimately is to help Scottish businesses make the most of opportunities in hydrogen.
Irina says: "We hear in conferences and from companies more and more that demand is one of the big question marks. They really need customers to increase the pace for the hydrogen economy. Meanwhile, customers need information to compare hydrogen among several decarbonisation options.
"I hope these studies will highlight some short term opportunities for hydrogen developers in Scotland."
The hydrogen team at Scottish Enterprise worked with consultants throughout the studies, including colleagues in zero emission transport and industry. This is the first of three reports from Scottish Enterprise into hydrogen demand. The other studies are focussed on:
Hydrogen in Scottish Distilleries
Green Hydrogen De-Centralised Production Sites
Scottish Enterprise will host a series of webinars from May 30 to June 6 to discuss the key findings of its research. Sign up for the Scottish Enterprise hydrogen research webinars through the following links:
Read more on Scottish Enterprise's research into hydrogen and view the interactive map.
Recommended for you

OCP calls first mover advantage in move to green ammonia