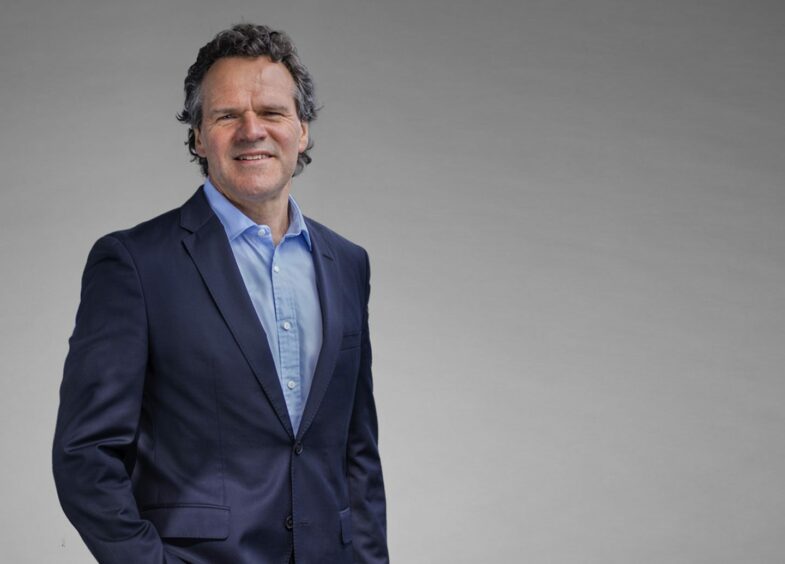 Aberdeen is recognised as a leading global energy hub. With decades of experience, it has been at the forefront of the oil and gas industry.
Now, as the drive to Net Zero continues and we seek to transition from fossil fuels to cleaner forms of energy, it stands perfectly placed to play another leading role.
It has huge reserves of embedded intellectual and industrial capital, as well as prime access to renewable resources.
But is that enormous potential being fully harnessed?
Bob Ruddiman is Head of Energy at leading independent Scottish law firm Burness Paull. He sees a thriving industry in Aberdeen that continues to meet the demands of the market.
Mr Ruddiman says: "There is a sense of purpose that comes from having the constant energy demand. We've always got operational support skills, so energy, whether onshore or offshore, is a 24/7 activity and always drives underlying activity."
What he also sees is a strong commitment to the future, cleaner energy sources.
He continues: "I think that that is the far more widely embraced than we sometimes give credit for. The area is not full of climate change deniers who are hanging on to the 'the future's oil and gas' mantra. The future is genuinely an integrated energy mix and there's some really exciting activity around the whole energy life cycle."
To fully realise that potential, Mr Ruddiman believes there has to be a greater understanding of how it will all work.
The opportunity renewables bring Aberdeen
There needs to be recognition of the role different energy sources will play in the future market, how they will operate commercially and the vital role of new tech.
"We've got to realise we're into new territory and it's only going to be fully realised by a deeper understanding of the commercial model," adds Bob.
"That should be at the forefront. Hydrogen is a huge opportunity and must be part of the future energy set. And there's the whole piece around future operations with the lowest possible carbon footprint. There's a huge contribution that can be made from the wider region to that.
"Investment in new technologies is massively important, and there's some tremendous work being done in the area such as at the Net Zero Technology Centre and the Energy Transition Zone. There are lots of the major players also investing in their own areas where they think they should be supporting technological development. It's critical for improving the operations in the existing industries but also working out how best to develop the emerging industries. Tech is absolutely at the heart of this."
Also vital will be government policy both at Westminster and on a devolved level, which gives investors the stability they crave.
Bob says: "We need to recognise we're competing against global investment conditions. We need to present a stable regime with a commitment which transcends political terms. Major capital investment is not attracted to regions where policy is constantly changing."
Aberdeen's benefit from Net Zero
What is certain though is that if they get it right the rewards can be huge. That's not just the case for investors and major firms either. People across the North East will benefit from the need for skills in the new industries. Future talent can tap into a sector which provides a chance to help solve the
problems facing the world today as well as a wide range of roles and global opportunities rarely seen in other industries.
Bob adds: "They can have a really challenging, stimulating career. There's a breadth of jobs. It's not just technology – it's consultancies, it's professional services, it's finance. It could also be a springboard to a global energy career. I can be with friends and somebody might have been in Dubai during the week, somebody might have been in Brazil, south-east Asia or Houston, another in Australia. It wouldn't be in any way exceptional."
So the potential for a bright – and cleaner – future is there and for Bob it's just a question of grasping it.
"You look at some of the innovation that's been going on and ally that with nearly 60 years of ocean energy experience. We have got the ability to do this. We need to believe in it."
Recommended for you

Scottish energy transition AI firm raises $10m as part of growth push