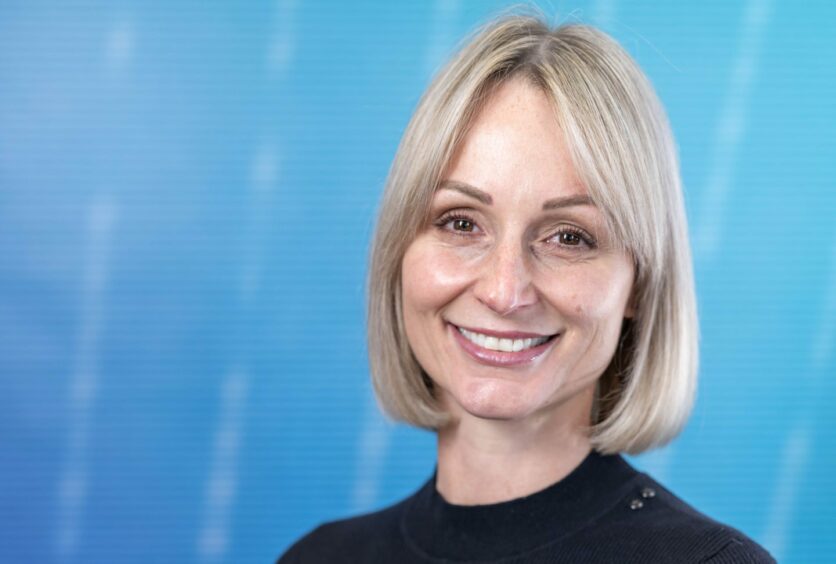 Decarbonisation is one of the biggest challenges of our time, and for the UK offshore energy sector, reducing emissions is also one of the biggest opportunities for growth.
The offshore oil and gas sector has been keeping Britain running for the past 50 years – powering homes, electricity, heating, transport, and major industrial processes.
North Sea fuels have helped turn Scotland and the UK into one of the world's largest economies, supported us through Covid-19 and provided a buffer against shortages caused by the Ukraine conflict.
The UK remains reliant on such fuels. We get 76% of our total energy from oil and gas. But we are under no illusion – the emissions from using that oil and gas also contribute to climate change.
My industry, the offshore sector, whose skills turned our North Sea, Atlantic and Celtic Sea waters into the UK's energy powerhouse, knows that those emissions must be eliminated.
That is why the sector is committed to reducing greenhouse gases from the production of energy while also helping to reduce emissions from the usage of these resources.
In 2019, governments set net zero targets of 2050 for the UK, and 2045 for Scotland. The UK's offshore oil and gas industry was one of the first industrial sectors to commit to those goals.
The basin has also reduced its emissions from the production of oil and gas by 20% since 2018 and has assigned ambitious carbon and methane reduction targets through the landmark North Sea Transition Deal.
We aim to cut our emissions 10% by 2025, 25% by 2027, and 50% by 2030 compared to 2018 – targets that are already on track to be achieved by progressive reduction of flaring, fundamental changes to operations and increased investment in new abatement technologies.
But emissions reduction is just one part of the decarbonisation puzzle.
Some heavy-emitting sectors, like power, steel manufacturing, concrete production, and agriculture will be hard to decarbonise, albeit needed for years to come. With no low carbon fuel alternatives to decarbonise these vital industries, carbon capture, usage, and storage (CCUS) will be critical.
CCUS is a three-step process: Capturing the carbon dioxide produced by power generation or industrial activity, transporting it and then storing it deep underground.
Just last year, the UK had its first ever carbon storage licencing round. A total of 26 bids were submitted from 19 companies, including oil and gas operators. And this month, the North Sea Transition Authority awarded 20 carbon storage licences to 12 companies.
These licences cover 12,000 square kilometres at offshore sites near Aberdeen, Teesside, Liverpool, and Lincolnshire and could make a significant contribution towards the aim of storing 20-30 million tonnes of carbon dioxide by 2030.
This is a big step forward in our decarbonisation journey, but to meet net zero by 2050, over 100 such storage sites will be needed.
Luckily, the UK has won the carbon capture lottery.
A jackpot 78 billion tonnes of natural storage capacity lies in rock formations off our coasts – 200 times greater than the UK's own annual emissions of around 350 million tonnes. That is enough to not only store our own CO2 but help the rest of Europe reduce its carbon footprint.
Not only do we have capacity to store, but we have a domestic offshore oil and gas industry with expertise that can help make this a £100 billion opportunity for local manufacturing employers.
But the success of this technology largely relies on the UK securing a first-mover advantage.
So, what exactly do we need to do to get from A to B?
Above and beyond a strategic commitment to CCUS, governments need to have confidence in the UK's potential for clean energy.
Creating a stable regulatory and fiscal framework is really at the heart of making this ambition a reality.
The recent pledge of £20 billion for CCUS in the latest Spring Budget is the type of forward-thinking initiative that will secure a low carbon world-leadership position for the UK.
But we mustn't stop here.
Governments and industry must collaborate to remove any ambiguity around policy, regulation, and investment, introduce national policy for CCUS, and most importantly, start looking at the bigger picture and rolling this out at scale.
If we get this right, it could not only help the decarbonisation of heavy industry, power generation and manufacturing globally, but also provide a big growth and export opportunity for industrial communities across the UK.
Recommended for you

New judgements bring 'lack of certainty' over downstream emissions impact