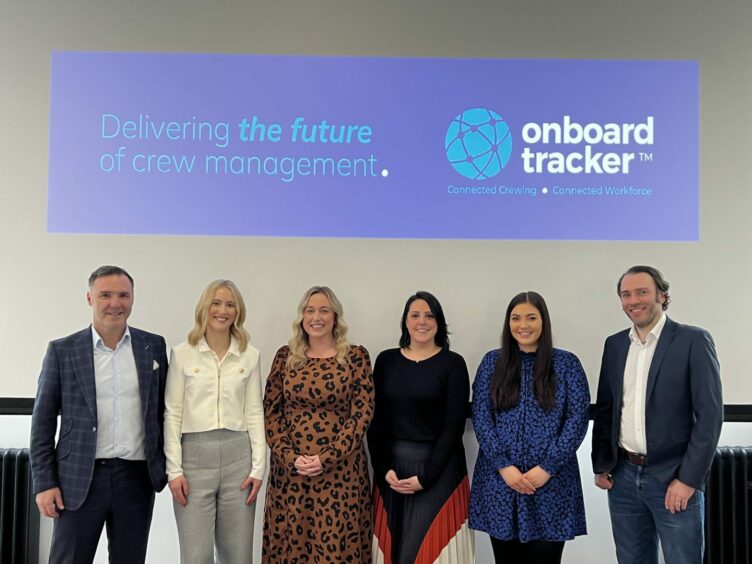 On the eve of the Invest ABZ event, leading IT services and software company Solab is encouraging like-minded businesses, both locally and internationally, to unlock the region's potential after it quadrupled business, doubled staff numbers to almost 40 and underlined its long-term commitment to Aberdeen city centre.
The company has set its sights on continuing a steep upward growth trajectory by placing home-grown talent at its heart and recruiting additional crew management, personnel logistics, training and competence management professionals from the energy and renewables sectors to support their rapidly growing international clients from their base in Aberdeen.
As one of the region's most ambitious digital tech companies, Solab is also leading by example when it comes to investing in Aberdeen, having recently signed a new ten-year lease on its premises at Bridge House in the heart of the city centre.
This mindset follows through into their product portfolio, at the centre of which lies Onboard Tracker™ a modular, cloud-based Software as a Service (SAAS) platform which now expertly tracks tens of thousands of energy and renewables employees across the globe.
For those seeking to embrace the opportunities presented by energy transition and embark on a journey into renewables, the solution holds the key to an important head start towards transitioning workforces by zeroing in on transferable skills and highlighting skills gaps to aid in the preparation for development plans or recruitment opportunities.
Onboard Tracker™ empowers organisations to take proactive steps to reskill current staff or recruit sustainably, and exactingly.
Commenting on recent growth from its Aberdeen nucleus, Solab MD Kevin Coll said: "If we take our implementation team as an example, they're not traditional 'software people' per se.
"We've been deliberately employing people from within the energy industry because they understand our clients' language.
"It's that level of detail and inside knowledge that has helped us to relate to client needs and react to the needs of the market
"There's an air of positivity returning to Aberdeen which reinvigorates it as a great place to live, work and run a business from, with improving air and road infrastructure.
"It's a safe place to live and raise families with excellent schooling and universities too.
"The digital tech market is growing significantly supporting our energy, renewables and biotech industries worldwide and Aberdeen is an excellent base to do this from to capitalise on all of the new opportunities that moving towards net zero will present to us."
Recommended for you

Talent and timing: Can Aberdeen's oil and gas skills make the energy transition?