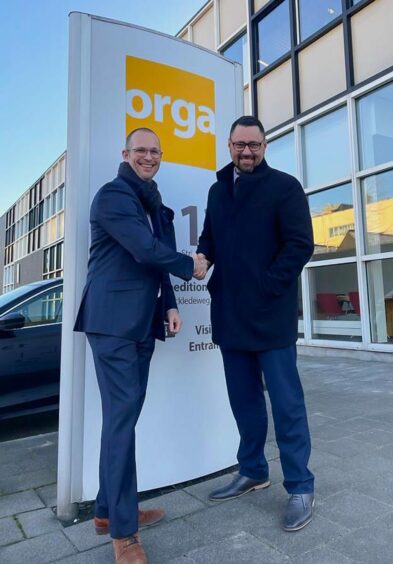 Dron & Dickson and Orga have announced an agreement to support the UK market for specialist CAA CAP437 and IALA compliant lighting systems.
The agreement formalises a burgeoning partnership to support the UKs offshore Energy Infrastructure.
Orga BV completed their acquisition of Tideland Signal, providing Orga with the UK's largest offshore install base of Aids to Navigation systems, complementing the wide range of aviation lighting systems already in the manufacturer's portfolio.
Dron & Dickson's unparalleled expertise in aviation and marine lighting systems has naturally led to a collaborative agreement between both parties.
Dron & Dickson engineering services director, Tom Irwin stated "We are delighted to formalise ties between both companies.
"This partnership offers our clients the opportunity to deliver a complete turnkey solution throughout the life cycle of Orga and Tideland Signal product lifetime.
"We've seen a great deal of interest from our offshore clients in our ability to maintain their existing Tideland Signal navigational products, from obsolescence management to complete upgrades.
This partnership demonstrates both parties' commitment to ensuring best in class service, supply, installation, commissioning and maintenance of legacy systems throughout the UKCS.
Our partnership has already provided our clients with multiple Circle and H, HMS, Obstruction lighting and Navigational Aid systems upgrades and our clients can rest assured this service offering will continue"
Jeroen Van Wolferen, regional sales manager for Orga BV commented; "The agreement has been developed in order to improve Orga's ability to service demands for projects, products and spares from Orga's UK client base.
"This will be achieved by providing the UK market local support to their needs.
"Dron & Dickson's expertise providing a complete turnkey solution to engineering and material supply means our customers can expect a reduced supply chain, without compromising on quality or expertise.
"Our clients expert efficient and timely responses and the highest level of competency in this specialised field, and Dron & Dickson have proven their ability to provide this"
Recommended for you

After tough years, UK offshore services sector looks to brighter future