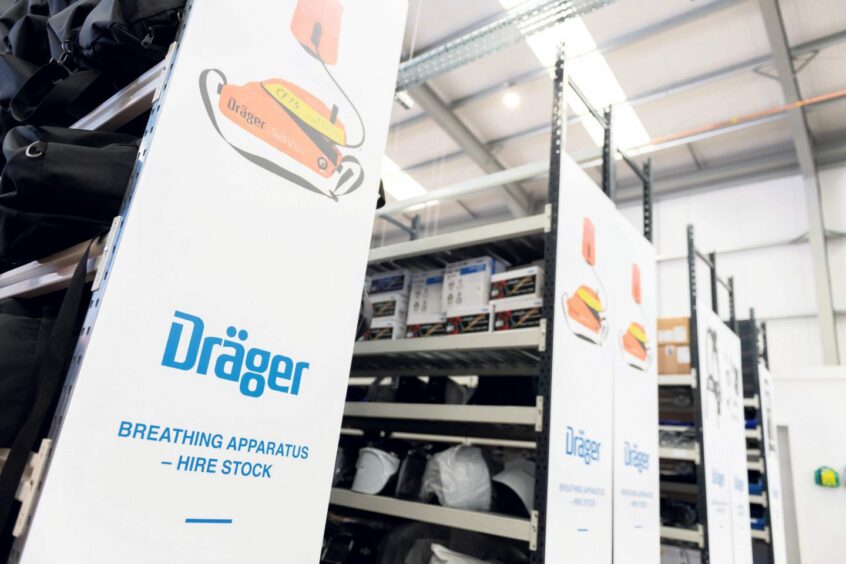 In this economic climate, expenditure is under constant scrutiny as operators try to find increasingly more efficient ways to bring down project costs.
This focus on cost reduction can sometimes seem at odds with the most important priority for any and every business – the safety of its personnel. The outlay for companies to buy the most advanced safety equipment can be high.
As a result, and aside from the widely accepted risk reduction benefits, perceptions of the economic value of safety expenditure can sometimes become obscured.
Some may regard spending on safety as an overhead to minimise lost production.
However, this view fails to recognise the important impact improved safety can deliver in production optimisation and increased operational efficiency.
While the value of safety cannot be questioned, the cost of providing it can.
Safety equipment is simply not an area that can be compromised. However, costs can be reduced by employing more efficient solutions and exploring better ways of working, while maintaining the highest standards of safety. The key to maximising safety budget efficiency is to focus investment in the "right" areas.
A collaborative approach to safety is essential across all sectors of the industry, from operators to contractors and the wider supply chain. One way of increasing collaboration to improve safety while reducing costs is the increasingly popular trend of hiring safety equipment rather than purchasing it outright. Working with a specialist that can tailor hire packages to meet specific project requirements can deliver measurable benefits to a company's bottom line.
Looking at safety equipment expenditure in this way starts with a change in perceptions. While many organisations are likely to lease vehicles for business use, and will recognise the cashflow benefits of doing so, they won't necessarily have considered leasing or renting to fund other capital items such as safety equipment.
Historically, safety equipment has typically been procured on an outright purchase basis. This has meant contractors have had to put considerable investment into buying their own safety kit. However, the growing need to "procure smarter", as well as broader financial pressures are forcing companies to look more carefully at capital spend. This has prompted more widespread availability of flexible acquisition methods.
As a result, a far broader range of leased equipment is more widely available today.
Hiring as opposed to buying has many economic benefits, giving companies more liquidity control and preserving working capital. As a leading protection systems provider in the marine and offshore industry – and the only safety equipment manufacturer based in Aberdeen – Dräger includes servicing and maintenance within its hire costs.
The company, which has been in Aberdeen since 2010, also provides user training from its new premises in ABZ Business Park, Dyce, to ensure employees not only have the right equipment, but also know how to use it most effectively. Specialist technicians are available along with the hire equipment to support challenging work scopes and manage the equipment on-site, as well as offering any required on-site training.
For any business, keeping up with the latest equipment can be a financial challenge. However, using rental equipment provides access to the latest models and the highest specification kit available. With new advances in how data is managed and shared, this can provide the opportunity to link on and offshore communications seamlessly.
At our Dyce facility, we hold considerable fleets of equipment available for rent immediately, so delivery can be quick and flexible to suit client requirements.
With current global supply issues across all industries, lead times on new supply products can be difficult to predict and manage when buying.
When planning your project, renting safety equipment can improve cash flow and cut costs, without undermining safety standards. At Dräger Hire, our team is always happy to help and advise with customised hire packages offering the highest specification equipment and training to provide the most cost-effective solutions.
For more information about Dräger Hire and purchasing options and training courses visit www.draeger.com/en_uk/Safety/Marine-Offshore-Safety
Recommended for you

Helix offering advanced decommissioning skills