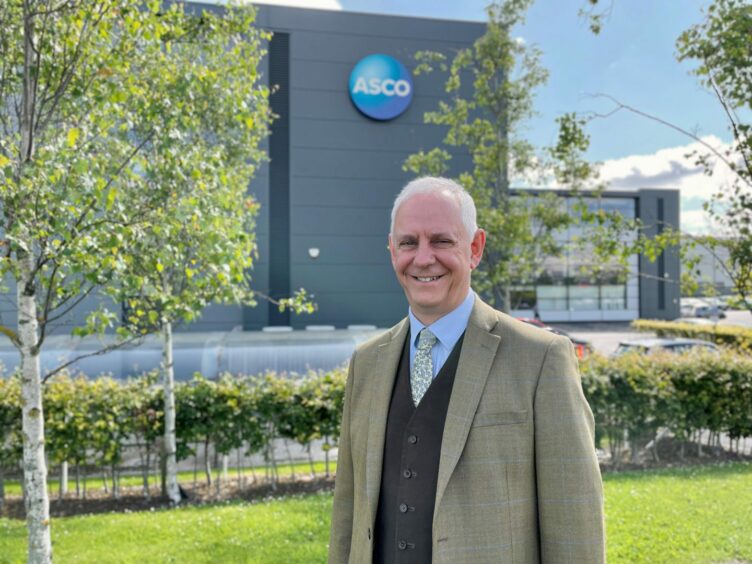 The UK's net-zero target poses a huge new challenge to expand the renewables industry.
Experts estimate that to meet net zero, over 3,200 new and larger wind turbines must be in place by 2030.
At ASCO, we have witnessed this surge in demand first-hand, with offshore wind predicted to become over 50% of our business by 2030.
For the supply chain to keep up with this unprecedented spike in demand, there must be a united front across the industry to adapt, while embracing the insights we have gained through fossil fuels.
With energy security an increasing concern for many across the globe, having an efficient and sustainable supply chain in place for the energy demands of tomorrow is non-negotiable.
Hurdles for the offshore wind supply chain
It is widely accepted that the biggest challenge facing the offshore wind supply chain today is the limits of our existing port infrastructure.
Many UK ports simply lack the water depth or land area to accommodate the ever-increasing size of offshore wind turbines.
ASCO supports developers in building optimal logistics strategies for their projects, whether it involves a single location or the coordination of multiple ports to serve as central hubs.
Additionally, we aid ports in managing their port operations efficiently. Given the magnitude of wind projects and the infrastructural constraints in the UK, logistics plays a pivotal role in coordinating and enhancing the crucial value each port can offer.
'leverage the existing supply chain'
Having operated in oil and gas for more than 50 years, ASCO understands how we can leverage the existing supply chain to support the growth and transmission of renewable energy.
The inevitable and growing requirements associated with the energy transition can cause confusion as developers grapple with supplies and logistics challenges which they are unfamiliar with.
By becoming integrated within these projects from an early stage, ASCO can relieve clients of these burdens. After all, it is simply not good enough to have most of the components to assemble and support a project; you need to have them all.
With a broad range of services at our disposal, including freight management, warehousing, fuel provision, marine coordination, ship agency, environmental services, personnel provision, heavy lifting and port logistics, we can leverage our suite of capabilities to support clients as and when required.
This offers clients integrated support and allows us to oversee all logistics associated with their projects, enhancing efficiency while keeping costs low. If engaged early, this approach gives developers a much larger chance of overall success.
Our collaboration with local suppliers ensures that customers are provided with cost-effective solutions while simultaneously investing in and benefitting local communities.
Driving employment and growing skillsets
This approach not only drives employment but grows skillsets, which is vital for introducing the next generation of workers into the supply chain.
Revitalising the UK's existing port infrastructure will be key in evolving the supply chain to meet the need for offshore renewables.
To achieve this, we have undertaken feasibility studies with an industry consultant to determine how our own South Base in Peterhead, UK, can be transformed to support the scale of upcoming opportunities, especially as it has been identified as a strategic location to support wind projects.
There is a significant learning curve that the industry must overcome for the supply chain to reach its full potential.
Delivering the full potential of new projects will depend on early engagement and a collaborative approach from operators and developers with the supply chain.
Our global experience working on energy transition projects allows us to advise clients and help them understand the critical role the supply chain and logistics will play in developing the future energy landscape.
To find out more, visit: www.ascoworld.com