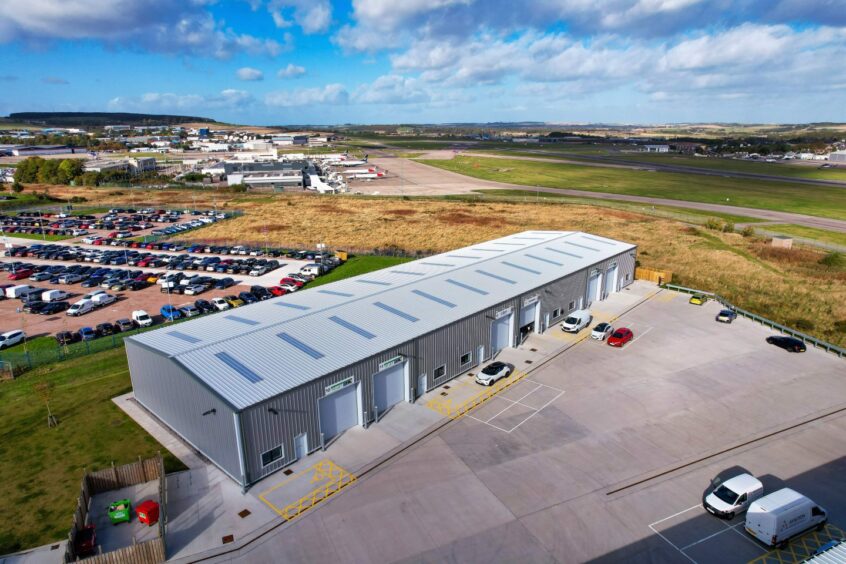 Flexibility is the name of the game for most businesses nowadays – especially when it comes to finding the right location to grow your business. 
With that in mind, ABZ Business Park has just three remaining out of 15, high quality, multi-let business units which enjoy a prime location adjacent to Aberdeen International Airport and within easy reach of the AWPR.  In addition is the Airparks 'park and walk' car park which has recorded a 93% occupancy rate with an extension of 162 new spaces.
The new-build industrial and office accommodation is set within the 70-acre business park with units available ranging from 2,500 sq. ft to 5,000 sq. ft. ready and waiting to meet the needs of a range of modern businesses.  From energy, storage and distribution to trade counter operations, the development is already home to a growing number of key players in the energy and technology sectors including Noble Drilling, RGU SubSea Hub, Ethos Energy, Aramark, Celeros, Interventek and Global Energy Group.
Strategically located in close proximity to both Aberdeen City and Aberdeenshire, ABZ Business Park represents a new generation of modern, fit-for-purpose business accommodation which empowers companies to be more energy efficient and sustainable both now and in the future.
With in-going tenants enjoying 100% rates relief for the first 12 months, joint marketing agents Ryden and Savills are poised to work with businesses to explore how they can maximise the potential of the units.
---
For more information visit www.abzbusinesspark.com 
Recommended for you

Controversial giant windfarm could bring £150 million to Aberdeenshire