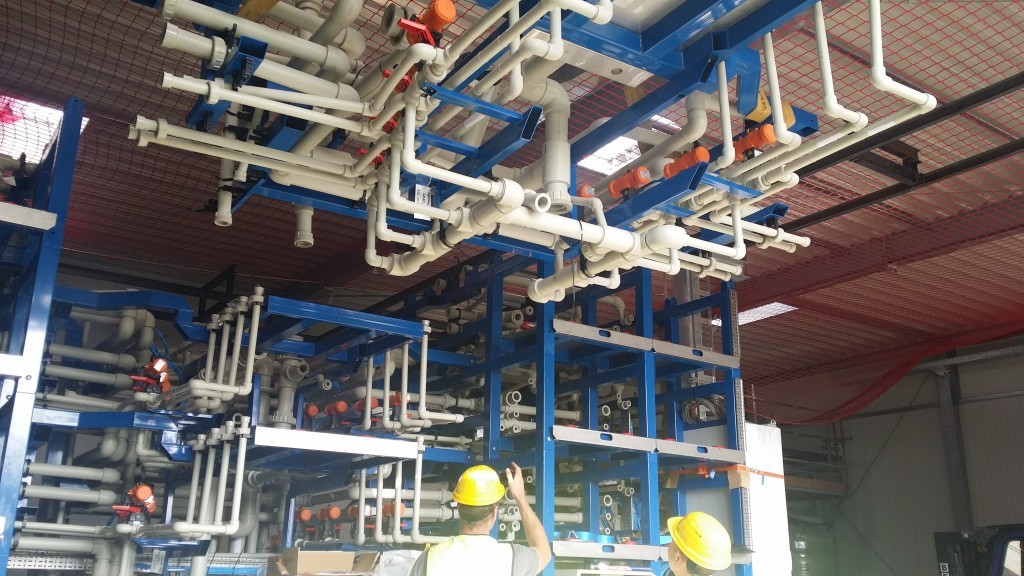 UK industrial fuel cell developer AFC Energy has produced more than 200kW of electrical output at its Kore power plant in Germany, marking a major milestone for the technology.
The Kore system converts hydrogen (H2) into 'clean' electricity, for large-scale use in industrial applications.
The trial, which concluded on January 31, was the first time all three tiers of the KORE fuel cell system operated in parallel with each other to successfully dispatch power into the German power grid.
The results show AFC's fuel cell stacks are capable of operating at or above their nameplate capacity.
Brokers Peat & Co, stated: "This, in our view, is the most important statement issued by the company in its long history. The successful completion of this trial means that the company can for the first time categorically state that its fuel cell system works in a commercial/industrial environment."
"In our view this trial phase has successfully demonstrated that AFC's fuel cells can generate electricity in an industrial environment and on an industrial scale – and has thus de-risked the previous main 'unknowns' with respect to its fuel cells."
AFC is confident that, with a few adjustments to the balance of plant, 240kW of power can be generated in the near term.
The onsite team in Germany believed that it was prudent not to push the system to achieve 240kW until they have completed some of the optimisation adjustments that they have in mind.
Adam Bond, AFC's Chief Executive Officer, said: "As a company, we've come an extraordinary distance over the past 12 months and today marks a significant milestone achievement, most importantly being the delivery of a fuel cell stack which has generated in excess of its nameplate capacity of 10kW.
"Today marks a significant step forward, demonstrating further de-risking of our technology and validates the decision in December 2014 to accelerate the deployment of AFC's KORE fuel cell system."
For more on AFC Energy's fuel cell system, click here.
Recommended for you

Clean hydrogen fund invests £10m in fuel cell company