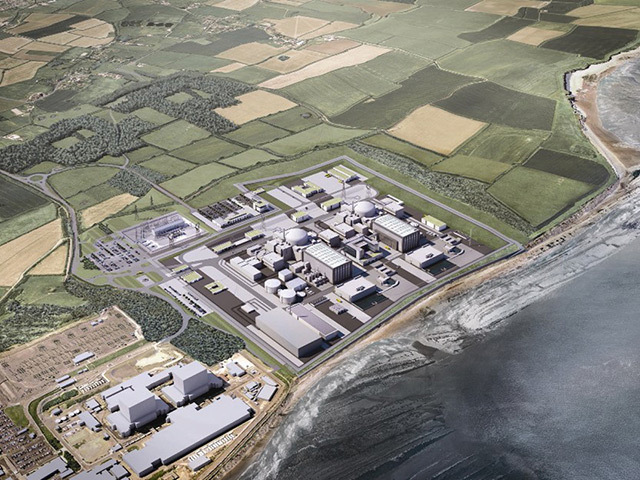 Ministers have insisted they have "absolutely nothing to apologise about" over a row relating to steel procurement for the Hinkley Point C nuclear power station project.
Iain Wright, the Labour MP for Hartlepool, said a letter he received from the Business Minister Anna Soubry stated that "few companies globally" have the ability to make the large forgings required for nuclear power plants and that "it is widely understood and accepted in the nuclear industry that the UK does not have this capacity".
But Mr Wright has insisted that Sheffield Forgemasters could do the work as he questioned the Business Secretary Sajid Javid on the subject.
Mr Wright said: "Given that Sheffield Forgemasters have said that they do in fact have this capacity and indeed have supplied such forgings elsewhere in the world to nuclear plants, what evidence did the Minister use and has the Secretary of State asked the Minister what evidence was used to make this statement?
"Does he not think it is appropriate to scrutinise the rationale behind such a sweeping statement that dismisses world class British steel manufacturing?"
But Mr Javid told the House that Mr Wright did not have "up to date" information.
Responding during business questions, he said: "If you were to speak to Forgemasters yourself, and I am sure as the chairman of the select committee they would be more than happy to talk to you, they themselves will admit that they have challenges meeting all orders for different types of steel.
"But the important point that I think we all agree on is that wherever possible, whenever the steel can be supplied by British companies that's exactly what we should use."
Shadow business minister Kevin Brennan went further and demanded an apology from the Government as he asked whether the statement from Ms Soubry was based on "ignorance or lack of faith in UK steel".
Mr Javid replied: "The Business Minister has absolutely nothing to apologise about.
"She was absolutely accurate in her statement and like your colleague I would encourage you to speak to Forgemasters yourself."