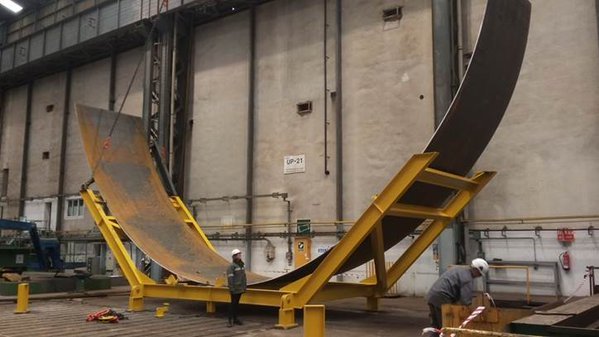 The first part of Norwegian operator Statoil's substructure for its Hywind project has begun to take shape.
This image shows the structure for the offshore windfarm, which will see the installation of five huge turbines, in water up to 360ft deep by 2017.
Last month, it was revealed hundreds of jobs could be created by the project.
The Hywind project will be the first of its kind when built. Rather than being embedded in the sea floor, each of the five 1,000-tonne turbines will be anchored and allowed to float.
The concept means they could – be in water deeper than any turbine before, largely out of sight of coast residents.
Recommended for you

Biden's energy policy takes shape with wind and power line projects