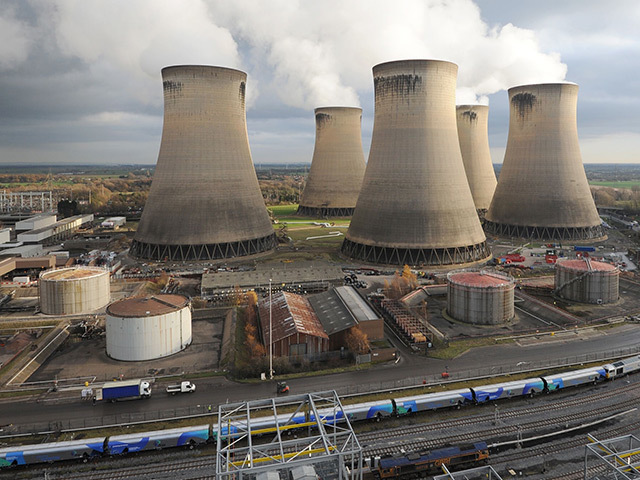 British power producer Drax mothball its coal-fired power generation units as part of a strategy review triggered by competition from cheap gas and renewables.
Drax, which owns one of Europe's largest coal-fired power plants, was echoing comments made by other owners of coal-fired power stations such as SSE and Engie who have announced earlier-than-expected closures of loss-making plants.
The Selby-based company's market cap has experienced a significant decline over the past year with the last traded share price more than 40% off it's 52-week high.
A surge in intermittent renewable energy production and cheap gas prices have effectively priced coal-fired plants out of the market in Britain, whose government has anyway said it plans to shut all coal-fired stations by 2025 in a bid to lower carbon emissions.
"We may choose to mothball them, but what we are keen to is to work with government and find the right solution," Drax chief executive Dorothy Thompson said.
Drax, which on Tuesday also reported a 26% fall in full-year core earnings to 169 million pounds ($239 million), has already converted two of its coal units to run on biomass, or wood pellets, instead.
It is awaiting a decision by the European Commission on whether it will allow state aid to Drax's project to convert a third unit to biomass.
Thompson said Drax wants to continue investing in biomass conversions and hopes to eventually run its entire power plant on renewable energy.
"Now that we have become the leading biomass expert that's the core focus of where we're looking to see future
strategic options," she added.
Drax maintained its dividend policy of paying out 50% of underlying earnings, rewarding shareholders with a full-year dividend of 5.7 pence per share, down 52% year on year.
The power producer said it expects conditions this year to remain challenging as power prices have dropped close to 15-year lows.
"We remain optimistic about Drax's prospects … but the ride is likely to continue to be volatile, driven by sentiment rather than precise figures," said Angelos Anastasiou, utilities analyst at Whitman Howard.
David Cheetham, of broker XTB.com, said: "The latest earnings report for Drax will cause some concern for investors as a sharp drop in earnings reflects the ongoing challenges in its business environment.
"The electrical power generation company began legal proceedings against the UK government in September 2015 regarding the short notice given for the removal of climate change tax exemptions, and this change is legislation is clearly having an adverse effect on it's bottom line."
I