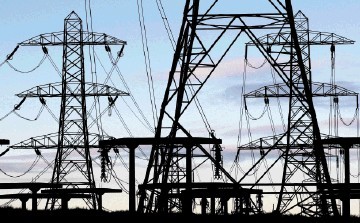 The head of Big Six giant Scottish Power became the latest energy boss to back Britain staying in the EU to help secure crucial gas supplies.
Keith Anderson, chief corporate officer of Spanish-owned Scottish Power, said while it was a "matter for the British people", the UK is better off being part of the EU.
He said: "We are encouraged by and support the strong position the Prime Minister is putting to the people of Britain.
"From tackling emissions to strengthening security of supply, the UK benefits from being part of a greater European market."
His comments came as Scottish Power, which is owned by Spain's Iberdrola, reported an 8% drop in earnings from its retail and generation business in the UK, to 421 million euro (£332 million) in 2015.
The chief executive of British Gas owner Centrica last week warned Britain should stay in Europe to help keep energy bills down.
Iain Conn said Britain would have more influence on energy policy if it remained within the European Union.
Britain imports half of its natural gas from Norway and the EU – a trend that is expected to increase over the coming years.
Annual results for Scottish Power showed the group's generation and supply business was hit by lower energy prices, higher taxes for generation emissions and the cost of a new customer service system.
Iberdrola also took a £235 million write-down on its soon-to-close Longannet Power Station.
Scottish Power recently announced a 5.4% gas tariff cut from March 15 as part of a round of reductions across the industry in response to falling wholesale gas prices.
But firms have been criticised for not cutting faster and further, while consumer groups have also called for electricity prices to be reduced.
Scottish Power held its customer base firm, with 5.5 million gas and electricity accounts in 2015, flat on a year earlier.
Earnings overall for Scottish Power rose 11% to 1.14 billion euro (£900 million) thanks to a better performance from its renewable arm, where earnings jumped by 65%, helped by a full year of production at West of Duddon Sands offshore wind farm.
Results for parent company Iberdrola showed a 4.9% rise in earnings to 7.3 billion euro (£5.8 billion) last year.
It also set out a 24 billion euro (£18.9 billion) five-year investment plan, of which 8.4 billion euro (£6.3 billion) has been earmarked for the UK.
Part of the cash will go towards the East Anglia ONE project – set to be the world's biggest offshore wind farm.
Iberdrola recently gave the final green light to invest £2.5 billion in the wind farm off the Suffolk coast, with construction due to start in 2017 and the first turbines installed by 2019.
Recommended for you

Developers battling issues at major Scottish floating wind farm