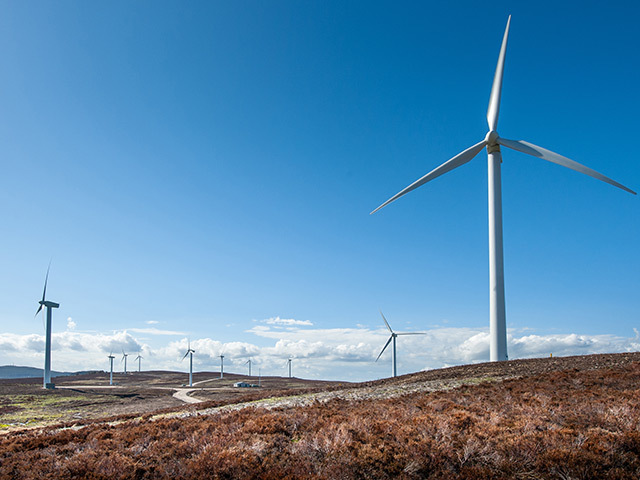 Renewables has been tipped as the energy source which the Scottish Government should look to prioritise in the future.
A new poll by Scottish Renewables taken ahead of the Holyrood elections in May asked more than 1,000 respondents what the government's approach to energy moving forward should be.
A total of 70% of those polled wanted to see more renewable energy such as wind, solar, wave and tidal.
Respondents had been asked whether there should be continued development of renewables, the extension of the life of fossil fuel plans, use of shale gas or building new nuclear plants.
Meanwhile, two-thirds agreed the next government should "continue to take forward policies that tackle greenhouse gas emissions and climate change."
Only 19% said the next government should prioritise the use of fracking for shale gas while 42% said they should not prioritise building new or extending the life of fossil fuel power stations.
A third said supporting new nuclear power plants should be treated as a priority.
Niall Stuart, chief executive of Scottish Renewables, said: "The poll suggests that the people of Scotland continue to be strongly behind the growth of renewable energy, with support for the sector way ahead of any other.
"Just months after the Paris climate change agreement, the poll also shows clear support for Scotland's next government to prioritise policies to reduce greenhouse gas emissions.
"While only 4% of the sample has small scale renewables at home, there is clear appetite amongst householders to generate their own renewable energy.
"More than a third of those surveyed saying they would consider solar panels to power or to heat their homes, and 20% interested in installing a wind turbine or biomass boiler.
"We will be continuing our work on the Feed-in Tariff and Renewable Heat Incentive to ensure that smaller scale renewables remain a viable investment for homeowners across Scotland."
Recommended for you

Breakthrough technology investment key to solving energy trilemma