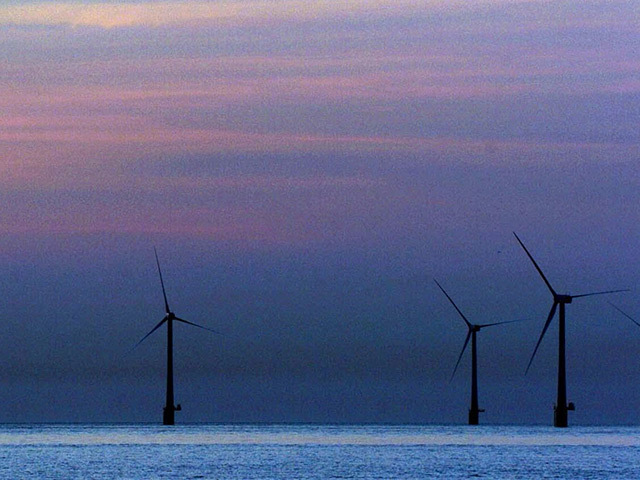 Offshore survey group Fugro has started assessing the seabed in Aberdeen bay ahead of the construction stage of a £230million wind farm project.
Aberdeen Offshore Wind Farm Limited (AOWFL), the joint venture company behind the project, said the information gathered would help it design the foundations for the 11-turbine scheme.
While an investment decision on the European Offshore Wind Deployment Centre (EOWDC) has yet to be taken, building work is slated to start in late 2017 ahead of first power in 2018, according to AOWFL.
Andy Paine, head of UK offshore wind development for Swedish energy firm Vattenfall, one of the two partners involved in AOWFL, said the project is on track to meet its targets.
Mr Paine said: "The pioneering EOWDC will help establish the north-east as a global centre of innovation for the offshore wind industry.
"It is through test and demonstration of next generation products and services that offshore wind will become a low cost sector.
"The preparatory works being carried out helps keep the project on schedule ahead of an investment decision later this year and first power in 2018.
"The partners are currently working on the basis of fully financing the more than £230million scheme and want to see the project come to fruition."
Vattenfall has a 75% stake in the project and Aberdeen Renewable Energy Group holds the remaining 25%.
Aberdeen City Council leader, Councillor Jenny Laing, said "The EOWDC is a vital project for the north-east of Scotland and has reached an important point in its development.
"It will help to deliver significant and long-term economic benefits to the region and the opportunities for local energy companies will be substantial.
"The EOWDC will help to cement Aberdeen's reputation as a global energy city and a world-leading centre for innovation. This is why the EOWDC has been a long-standing priority for AREG and this council."
Recommended for you

Ocean Winds throws backing behind Cromarty Firth green freeport bid