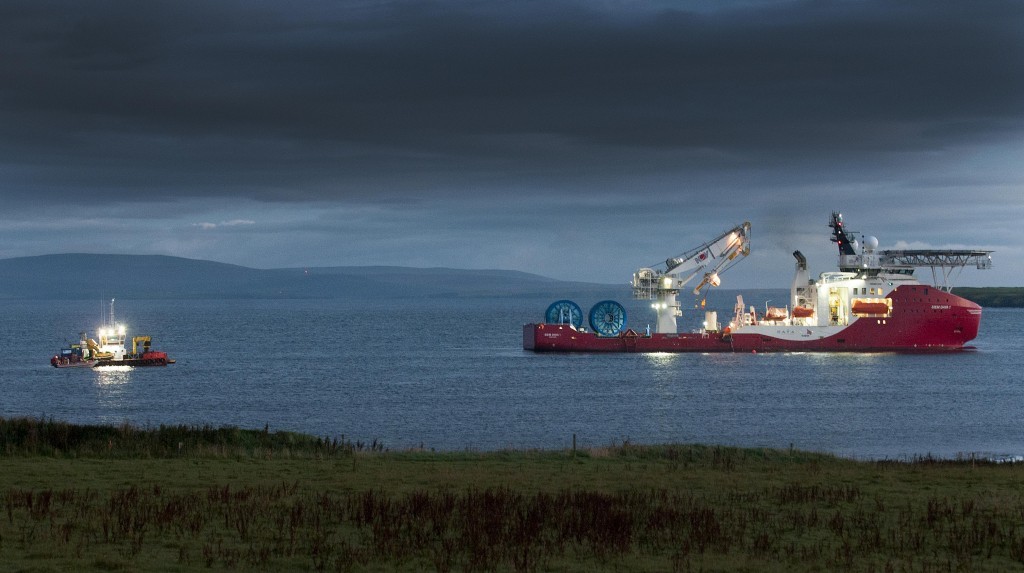 A tidal project in the Scottish islands has exported power to the grid for the first time.
The Shetland Tidal Array – which consists of three 100 kW turbines, with more planned in following phases – is one of the world's first in-sea tidal arrays.
The first of the turbines successfully delivered power to the Shetland grid on Wednesday in a move hailed as a milestone for tidal power.
The array is a joint project between Nova Innovation in Leith and Belgian organisation ELSA. More than 80% of the supply chain has been based in Scotland.
Nova Innovation's managing director Simon Forrest said: "This milestone represents a huge achievement and the culmination of a tremendous amount of work from our team in Scotland and Belgium.
"Tidal energy has the potential to provide nearly 8% of European electricity demand."
ELSA managing director Olivier Bontems said the firm's involvement in the scheme was driven by "confidence in the Scottish tidal industry and the generation of clean energy to enable economic growth".
Energy minister Fergus Ewing, industry figures and environmentalists also welcomed the announcement.
Mr Ewing said: "I would like to congratulate Nova Innovation for installing the first Nova M100 tidal turbine successfully and producing grid-connected power.
"This is a result of a lot of hard work and support from all involved, including the Scottish Government's enterprise agency Scottish Enterprise and the Renewable Energy Investment Fund."
Lindsay Roberts, senior policy manager at Scottish Renewables, said: "Nova Innovation's success in Shetland shows not only that Scotland's marine energy industry is one of the most
technologically-advanced in the world, but that the resource available off our shores is deserving of the tireless research which has been carried out over many decades to capture the power of the sea."
Lang Banks, director of environmental charity WWF Scotland, said Scotland has some of the most powerful tides in Europe and is "well-placed to lead" in developing tidal power.