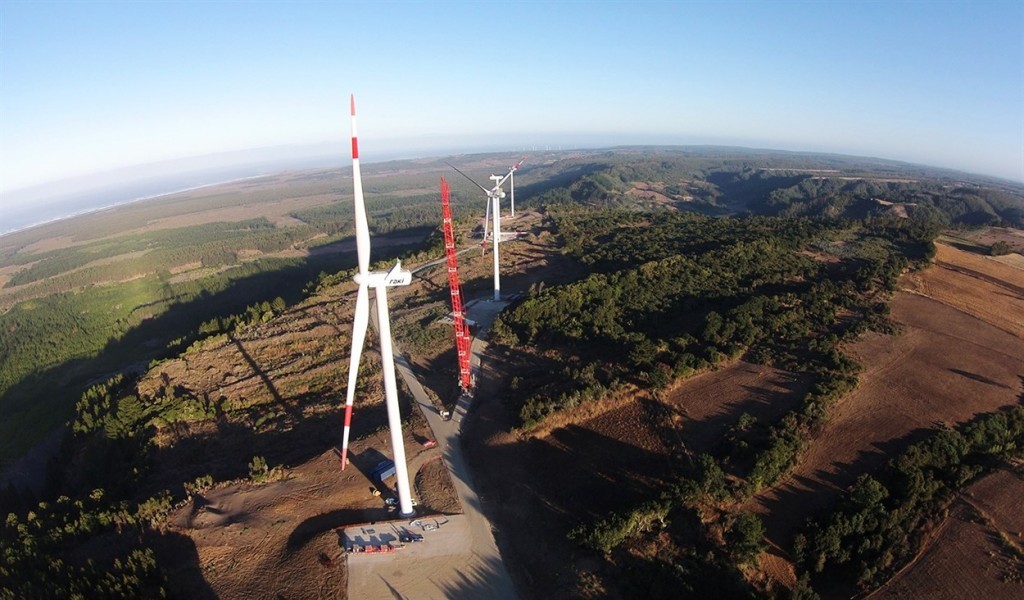 Independent power producer Rame Energy has signed a number of commercial agreements and a contract to sell two existing Chilean projects under development to InterEnergy Holdings.
InterEnergy, a Cayman based owner of power generation and distribution assets in Latin America and the Caribbean, recently bought the Rame's Raki and Huajache projects in Chile, as announced on 6 January 2016.
The commercial agreements comprise service contracts to provide ongoing commercial and administrative services to the Raki and Huajache projects and to provide technical services to assist in the development of generation opportunities with InterEnergy's Chilean LNG distribution business.
The contract for the sale of Rame's combined 15MW Punta Chome and Raki Sur development projects to InterEnergy, in return for at least $2.025million of milestone payments, has also been executed, Rame confirmed in a statement.
Punta Chome is a 9MW on-grid wind project located in the south of Chile. Raki Sur is a 6MW on-grid wind project located in the south of Chile, adjacent to the Raki project which was sold to InterEnergy in January this year.
When Punta Chome and Raki Sur reach "ready to build" status, the development phase of the project will be complete and the construction phase can commence, triggering the final milestone payments to Rame.
Chief executive Tim Adams, said: "Having designed, built and sold the Raki and Huajache projects, we are ideally placed to operate and maintain them on behalf of InterEnergy.
"Their on-going interest in our high quality pipeline in terms of Punta Chome and the Raki Sur extension allows us to progressively monetise these projects as part of the further development of our overall pipeline of more than 300MW's in Chile."
Recommended for you

Savannah completes Exxon deal, inks South Sudan purchase