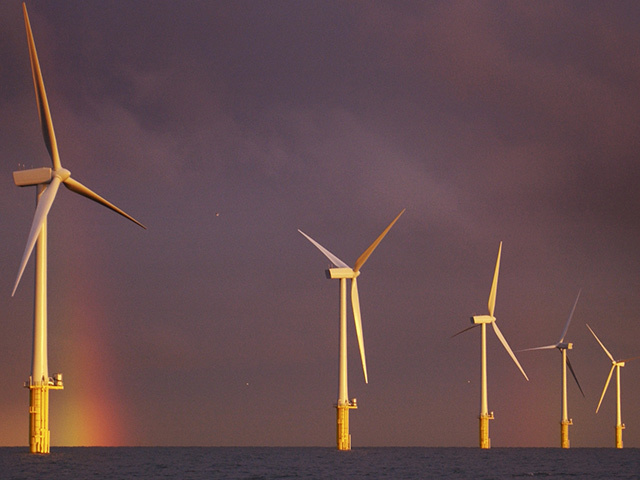 Analysts Douglas Westwood have claimed more use will be made of helicopters in the offshore wind industry.
According to the Offshore Wind Journal, the company said as turbines move further offshore, the number of helicopters used to transfer turbine technicians will be increased.
Douglas Westwood said the move would remain a viable and low-cost option for many projects with developers already exploring new solutions to create rapid access to windfarms.
While the use of helicopter transfer is not as common in the UK North Sea in the renewables industry, Douglas Westwood said it is more commonplace in areas such as Germany and Denmark.
Helicopters are used there to regularly service offshore windfarms.
Douglas Westwood said: "We forecast steady growth in helicopter demand to 2025, primarily in Western Europe markets with experience in offshore aviation derived from a long history of oil and gas.
"There is no one size fits all O&M approach for these giant windfarms, and risk averse opterators may see helicopters as a high risk alternative to vessels.
"However, the benefits are clear, and time saving on turbine repair, minimising downtime, is crucial and helicopters enable rapid access to turbines in harsher weather conditions."
Recommended for you

PD&MS wins three-year deal to support Vattenfall offshore wind farms