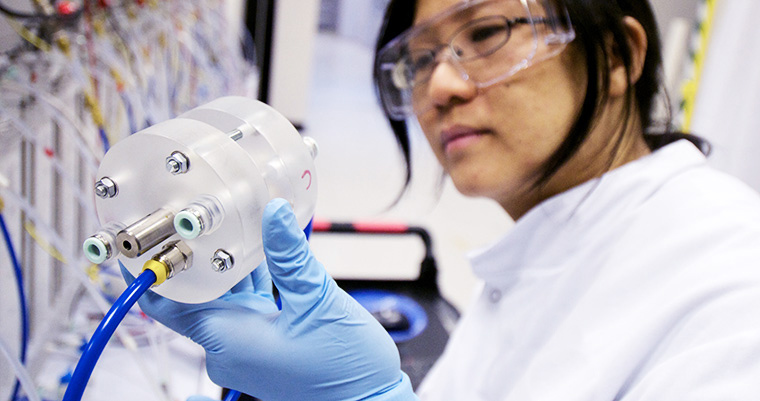 Energy storage and clean fuel company ITM Power, has sold a 1MW electrolyser system with some additional equipment to German power firm ZEAG Energie.
The value of the deal is undisclosed.
The Sheffield company currently has £11.4million of projects under contract and a further £7.28million of contracts in the final stages of negotiation constituting a total pipeline of £18.68million.
The system will comprise an electrolyser, compressor and apparatus to fill tube trailers. The electrolyser will have a nominal capacity of circa 0.9MW in normal operation with an overrun capability of 1MW.
The system is being supplied with a two year warranty plus a five year maintenance contract. Delivery is planned for the first quarter of 2017.
The system will be owned and operated by ZEAG, but housed in a specially constructed building at Deutsches Zentrum für Luft-und Raumfahrt (DLR), the German Aerospace Centre in Lampoldshausen.
Chief executive Graham Cooley said: "We are delighted to be working with ZEAG and DLR on this important sale for ITM Power.
"Germany continues to be an important early adoption market for hydrogen fuel and power-to-gas equipment and we look forward to updating the market in the near future on further sales."
Recommended for you

Grimsby picked as base for innovative green hydrogen project