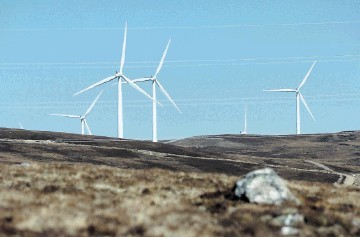 Good Energy, the Wiltshire-based, renewable electricity and gas supplier is to challenge the advertising watchdog's ruling on the claims by Ecotricity that is supply's "Britain's greenest energy".
The spat relates to an Advertising Standards Authority ruling this week that Ecotricity company could justifably call itself greenest in terms of supply of renewable power.
Managing director David Brooks, said: "We're surprised and disappointed by this ruling and intend to challenge it.
"The ASA appears to have based its decision purely on data provided by Ecotricity without considering whether that data represents an objective view. Obviously, the criteria Ecotricity has chosen to measure itself against other companies has been selected to suit Ecotricity.
"We don't think the ASA has considered what it calls "suitable comparative data" before reaching its conclusions."
"Since we started over 15 years ago, Good Energy has only ever provided 100% renewable electricity. We're the only company which has never included fossil fuels in our "fuel mix"."