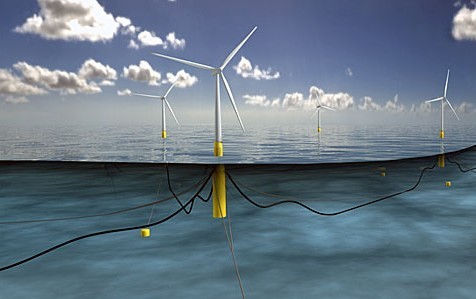 Statoil is preparing to launch its seabed and UXO surveys along the cable route and project area of its 30MW Hywind project off the coast of Aberdeenshire.
The scope of the survey work will focus on ordnance as well as looking for any unexploded bombs below the surface.
Work begins today and is expected to end May 15th and will be carried out by company MMT using the Edda Fonn vessel.
The Hywind Scotland project will feature five Siemens 6MW turbines of floating spar foundations and is due online end-2017.
A Statoil spokesman said the work is expected to start near shore and carry out work there for three to five days near before completing another stint of work lasting up to three weeks.
In January, Statoil revealed the Hywind project could create a jobs bonanza with hundreds of roles to support it.
Statoil hopes to have install the five huge turbines in the water up to 360ft deep by next year.
Recommended for you

First turbine assembled for Equinor's Hywind Tampen project