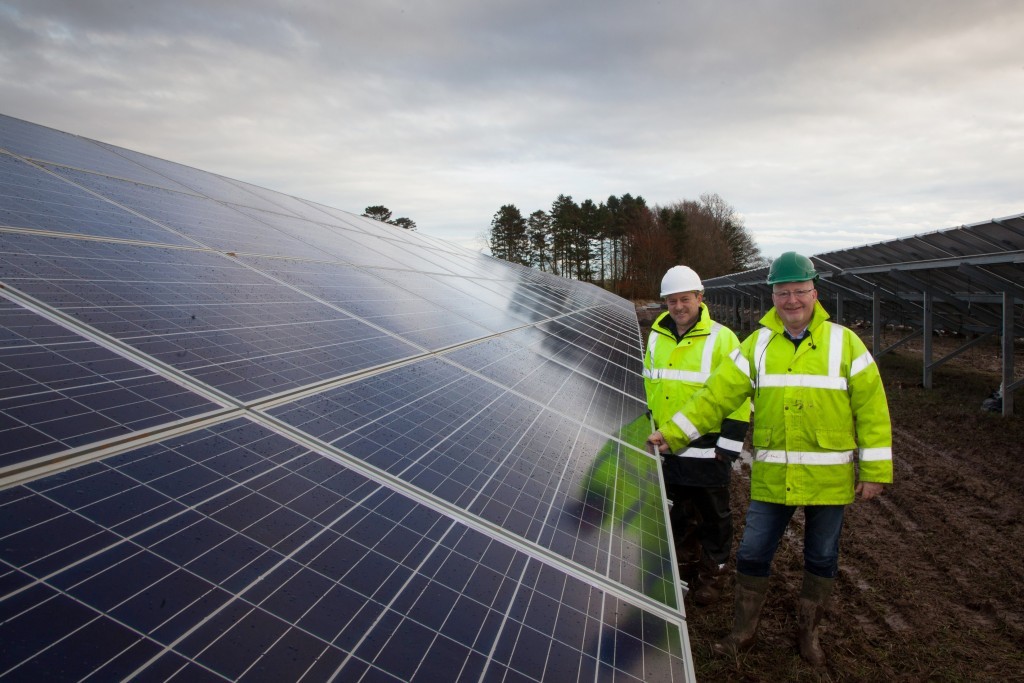 The low carbon economy is worth £46.2 billion and sustains 238,500 jobs, official figures show.
Some 96,500 businesses were operating in the low carbon sector – from renewables such as wind and solar power to electric vehicles – in 2014, the most recent year for which figures were available.
A third of those (34%) were primarily focused on low carbon business, the Office for National Statistics (ONS) data show.
Energy efficiency products was the biggest sector, generating £21.9 billion in turnover and employing the equivalent of 155,500 people, while renewable energy generated £15.9 billion turnover and sustained the equivalent of 43,500 full-time jobs.
Overall more than 4% of non-financial sector businesses were active in the low carbon and renewable energy sector, and it generated 1.3% of non-financial turnover.
The sector generated exports worth nearly £4.8 billion and imports of £5.9 billion, with low emission vehicles taking the lion's share of exports, accounting for 60% or £2.9 billion, the figures show.
Scotland had the biggest percentage of companies active in the low carbon sector, with 5.2% of non-financial Scottish businesses involved in clean tech, energy efficiency and renewables and providing the equivalent of 21,500 full time jobs.
In Wales, some 3,500 business were involved in the low carbon economy, providing 9,500 jobs and in Northern Ireland 2,000 companies were active in the sector, sustaining the equivalent of 6,500 full time jobs, the figures reveal.
WWF Scotland director Lang Banks said: "These figures underline the importance of low-carbon businesses to Scotland and the rest of the UK, by helping grow our economy and creating jobs.
"However, if we are to enjoy the multiple benefits of the transition to a zero-carbon future, we need our political leaders to commit to a renewable energy future by bringing forward the policies to realise our potential."
He said Scotland could become the EU's first fully renewable electricity nation by 2030, but only if Scottish ministers committed to the shift and ensured their forthcoming energy strategy focused on renewables, reducing demand and developing energy storage.
"With opinion polling showing that over 70% of people see clear economic benefits from renewable energy, this is an approach that the public could get behind."
Industry body RenewableUK's deputy chief executive Maf Smith said: "Renewable energy is delivering massive economic benefits to Britain.
"With more than 40,000 people employed and a turnover of more than £12 billion a year, we are bringing power and prosperity to communities across the UK, and wind energy is delivering 50% of this investment.
"Government has decided that in future our electricity will come from gas, nuclear and renewables but not coal, and these figures show that renewables are delivering."
Recommended for you

SSE touts £1bn economic boom from Seagreen wind construction