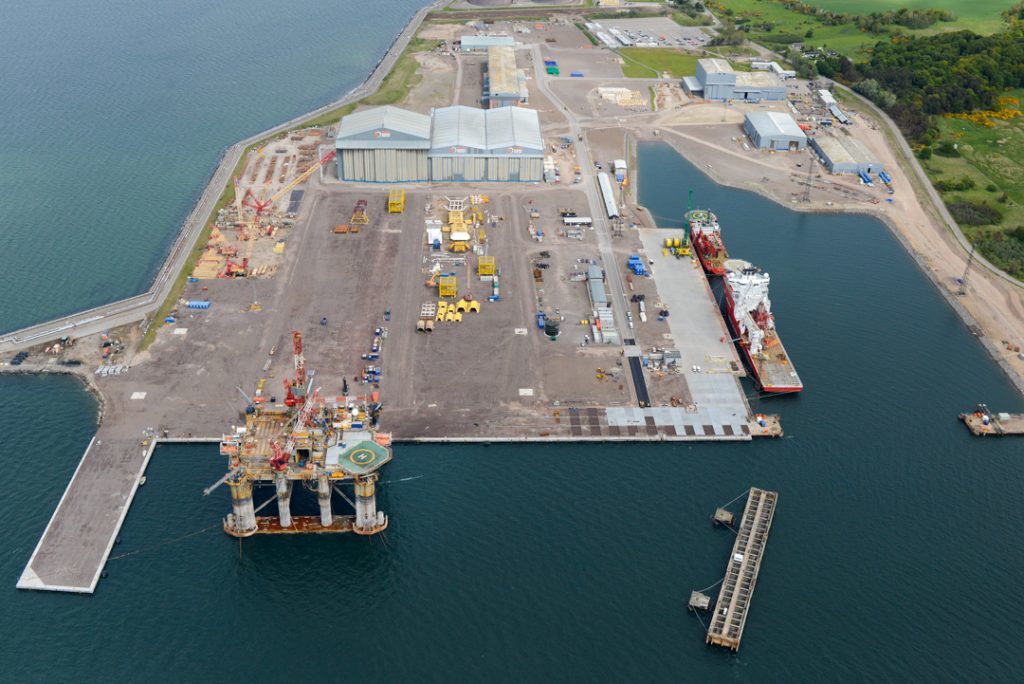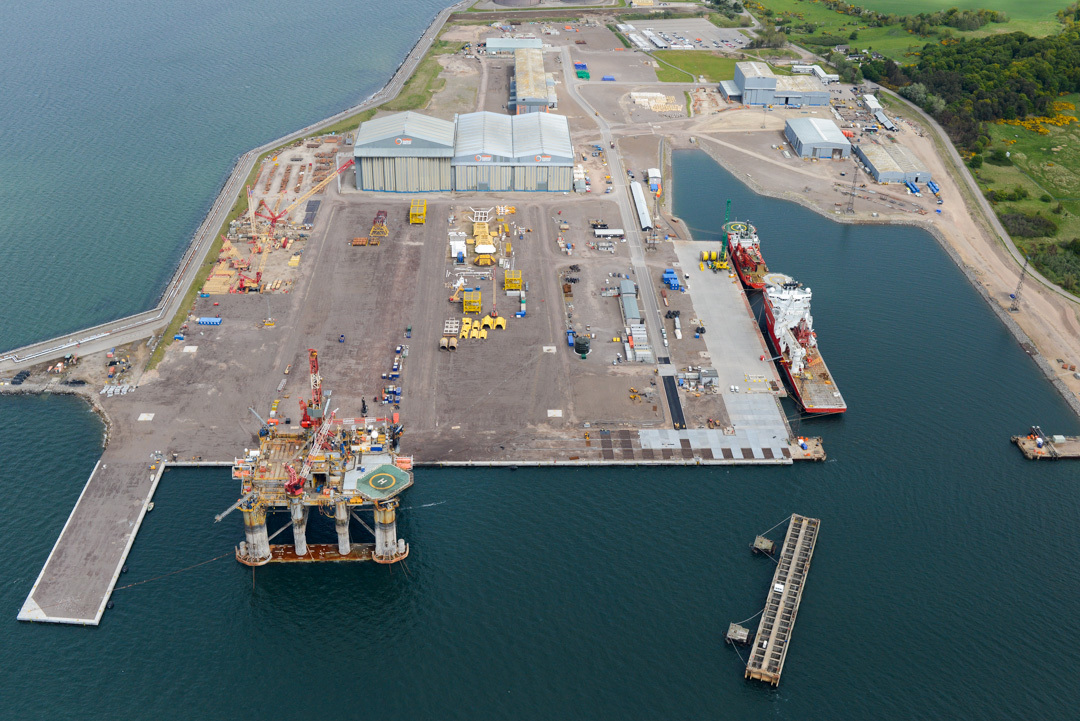 A multi-million contract to deliver the Beatrice offshore windfarm has been awarded to Global Energy Group's Nigg fabrication yard on the Cromarty Firth.
Work is scheduled to commence on the in the spring of 2018. It secures the future and will create more than 100 direct and indirect jobs, along with related supply chain opportunities as part of the £2.6billion Beatrice offshore windfarm project.
Scottish Government's new Business, Innovation and Energy Minister, Paul Wheelhouse visited Nigg Energy park today to be shown around the dry dock and Nigg facilities before witnessing the signing of the contract between Global Energy Group and Siemens.
Global Energy Group joins Wick Harbour in Caithness in securing work on the Beatrice Offshore Windfarm Ltd (Bowl) project which was given the green light for construction by owners SSE (40%), Copenhagen Infrastructure Partners (CIP) (35%) last month. The project will be one of the largest private investments ever made in Scottish infrastructure.
Wheelhouse, said: "Offshore renewables represent a huge opportunity for Scotland; an opportunity to build up new industries and to deliver on Scotland's ambitious renewable energy and carbon reduction targets for 2020 and beyond.
"This contract arising from installation of the Beatrice Offshore Wind farm will provide a very welcome boost to the local economy in Ross-shire and the wider Highland Council area."
Global Energy Group Chairman, Roy MacGregor commented: "We very much look forward to working with Siemens to ensure the safe and professional delivery of this ground breaking offshore wind development which will see 84 Siemens 7MW turbines deployed, generating up to 588MW of power.
"I do believe this is only the start of what will be exciting times for offshore renewable energy in this country and I am happy and proud we will start to see the real benefits of our investment of over £45 million since our purchase of Nigg in October 2011.
Paul Cooley, Director of Generation Development at SSE, said: "Today's announcement demonstrates BOWLs commitment to securing local contracts wherever possible during the construction and operational phases. We look forward to working closely with Global Energy Group and Siemens to deliver one of the largest private infrastructure projects ever undertaken in Scotland."
Siemens Wind Power UK head of business development Ray Thompson said Nigg provided local access to the right facilities to support the Beatrice project.
"The previous investment made in the facility means the offer they could make was compelling and gives us an ideal location from which to base our component installations."
GEG took over previous KBR Nigg construction yard (constructed 1972) and dock in October 2011 and have spent £45 million on re-development, up-grading and changing the site into a multi-user Energy Park, with deep water port facilities.
Recommended for you

Maximising the energy sector launchpad for aspiring global professionals