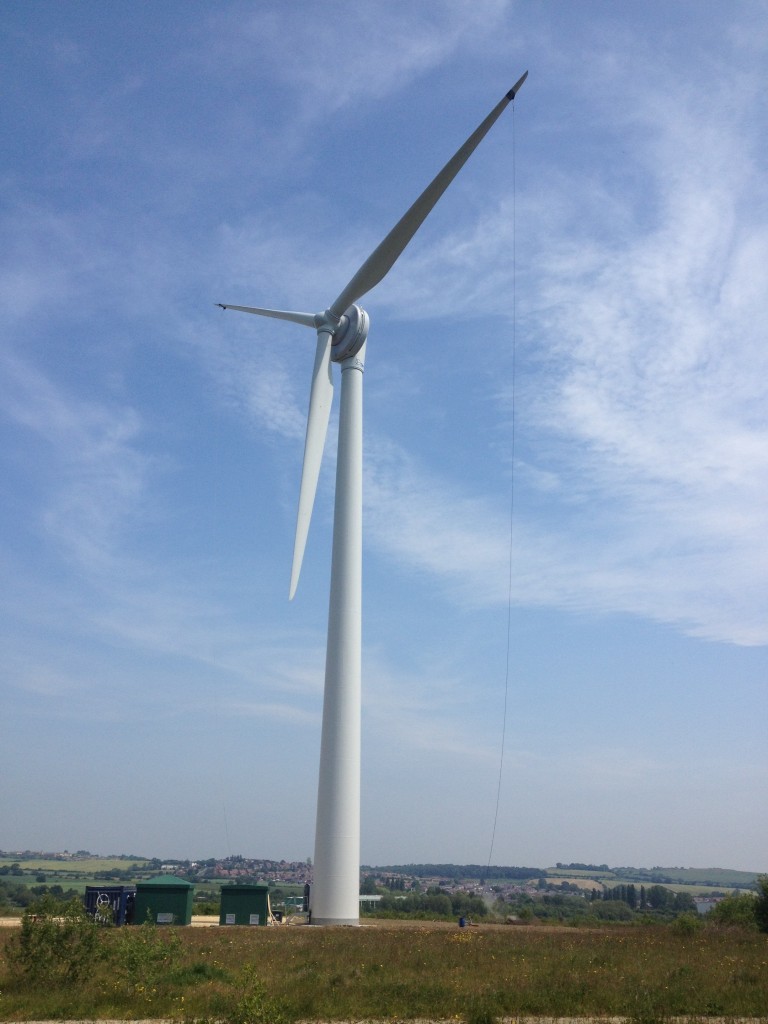 About 40 jobs at the Arnish yard on Lewis will be supported by a £100milion SSE wind-energy turbine contract, it emerged yesterday.
It is the first work in more than a year for the facility, where Burntisland Fabrications (Bifab) currently employs just 12 people on a care and maintenance basis.
Last year, unions warned the facility was at risk of being mothballed after it was hit by a slump in contracts due to the oil price collapse.
There were around 100 workers at the site at the start of 2014 and about 60 as recently as last May.
Fife-based BiFab has been commissioned to construct 26 turbine foundations for a 588megawatt offshore windfarm in the outer Moray Firth.
The deal – announced last week – saw BiFab become the first Scottish contractor to benefit from SSE's decision to press ahead with its £2.6billion joint-venture Beatrice development.
Work starting within a few months will be spread across Bifab sites at Arnish and at Burntisland and Methil in Fife, protecting a total of 200 jobs at the company.
Yesterday, Bifab said up to 40 people would be needed at Arnish at peak times for the contract.
BiFab Arnish manager Neil Campbell said some of those who were laid off last year would return to do the new work.
"This is great news," he said, adding: "It's a great relief as its been so long in the planning."
Western Isles MSP Alasdair Allan said it was "excellent news" after a period of uncertainty for Arnish, which is owned by Stornoway Trust, leased to Highlands and Islands Enterprise (HIE) and sub-let to Bifab.
Mr Allan added: "As Scotland builds up its capacity in renewable sources of energy, there will be a need for more work of this kind.
"It is particularly exciting that we will now see the islands play their part in this.
"This is undoubtedly a very positive step forward for the yard and I hope further work of this type can be secured in the years to come."
SSE's partners in Beatrice are Copenhagen Infrastructure Partners and Chinese investor SDIC Power.
Turbine manufacturing is being divided amongst three major players, with Danish firm Bladt securing an order for 30 jackets. A third contract for the remaining structures is due to be announced soon.
BiFab had been working on its tender bid for six years. It built the foundations for two demonstrator turbines in the Beatrice area which proved the feasibility of a commercial windfarm in deep water.
Meanwhile, HIE said yesterday its investment in the relocation of manufacturing to Lybster in Caithness by Aberdeen energy service company EnerQuip had paid off.
Four "high quality, well-paid jobs" were created in the north after HIE's £60,000 contribution towards EnerQuip's £240,000 initial outlay on equipment and employment at Lybster, the economic development agency added.
EnerQuip now employs 26 people across its Aberdeen and Lybster operations.
Recommended for you
X

PMAC Group snaps up new business as part of £2m growth plans