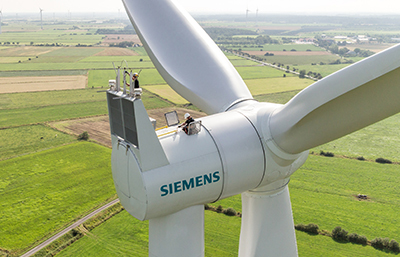 Siemens is recruiting for another 100 jobs at its new wind turbine blade factory in England.
The company is looking to increase its staff at Alexandra Dock in Hull as its gears up for completion of the £310million factory which is due to be completed in September.
The recruitment drive will take the number of people hired by Siemens to more than 500.
The move comes after the company reinforced its commitment to its UK operations following the country's decision to leave the European Union.
Siemens said "like many other" businesses it was awaiting clarity on what the impact of Brexit would be.
However, chief executive Juergen Maier told the Guardian he would not be investing further into the UK until the government's plans were clear.
It's understood the decision will not affect its operations in Hull.
The new jobs available at the site include four group leads, seven team leads, three quality controllers and 86 operatives.