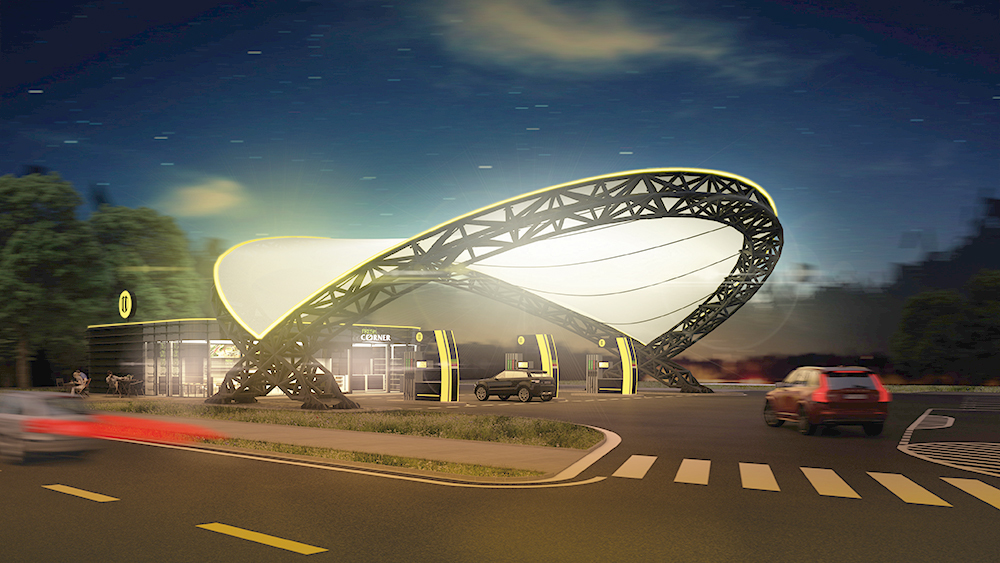 One of the largest operators of service stations in Eastern Europe has created a brand new energy efficient station.
Slovnaft will use more energy efficient technologies during the construction of the store.
Heating will be provided through a heat pump with the withdrawn water from subsoil used for heating and cooling the building and then returned to groundwater.
The company said the roof will be covered in greenery, a mix of grasses which can be easily cared for an maintained.
Timea Reicher, retail director for Slovnaft, said: "Our aim was to make a unique Slovnaft service station become a natural part of one of the most dynamic parts of Bratislave.
"In its construction we will use more advanced technology, which is not standard for service stations."
The service station is expected to be built by the end of the year and put into operation at the beginning of 2017.
Motorists will also be offered a complete range of additive fuels, including LPG.