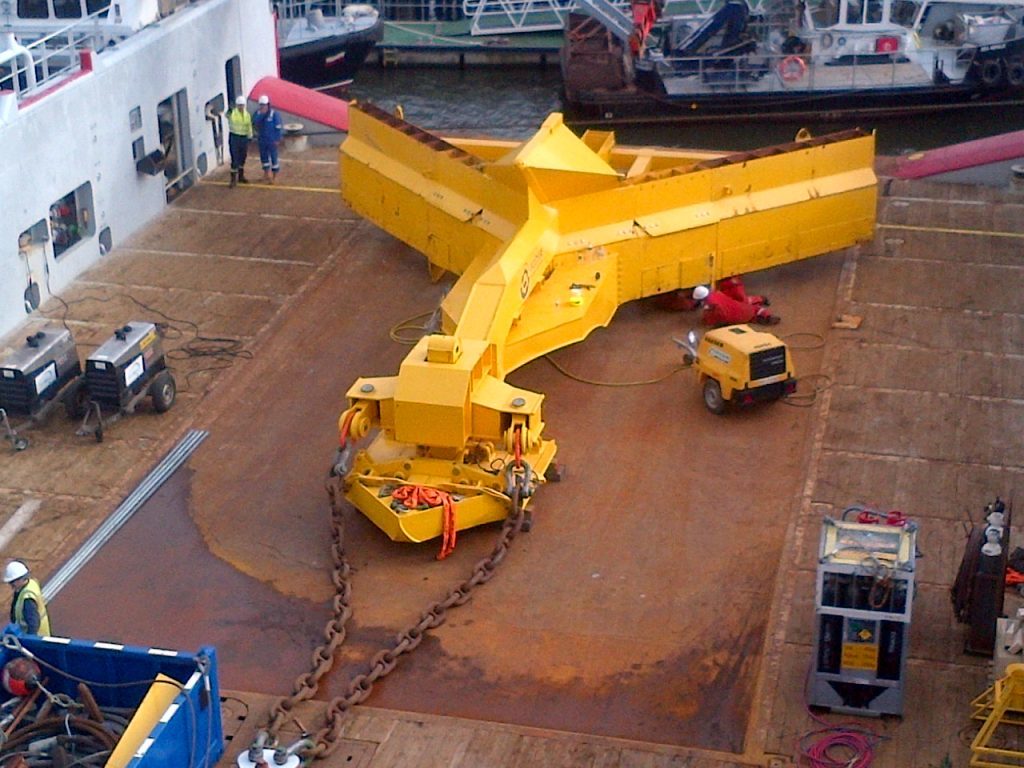 Ecosse Subsea Systems (ESS) has doubled its workload on a Baltic Sea wind farm project, the Banchory-based engineering firm said today.
Italian company Prysmian Group last year subcontracted ESS to carry out pre-cut seabed trenching for Wikinger, a planned 70-turbune wind farm off Germany.
ESS has now agreed to take on the route clearance and seabed preparation work on the Wikinger development, which has been led by Spain's Iberdrola since 2010.
Once ESS has cleared a path on the seabed using its SCAR subsea plough, Prysmian will lay 50miles of cables which will connect the turbines to the offshore substation.
ESS did not disclose the value of the deal.
ESS commercial director Keith McDermott said: "Detailed surveys discovered a number of obstacles on the proposed route and we have been contracted by Prysmian Group to carry out seabed clearance and route preparation prior to commencing the trenching work.
"This is an area in which we have a great deal of experience and strong track record of working in different terrains and our SCAR Route Clearance system has been used in similar projects in the Baltic Sea."
ESS started life in 1996 as subsea technology firm working in the oil and gas sector, but has since expanded into renewables.
The company sees renewables as a key growth market at a time when the low crude price environment has reduced the number of oil and gas projects getting the go-ahead.
The Baltic Sea, in particular, has become a hotspot for ESS.
In June, the firm inked a contract for pre-cut trenching work on Energinet.dk's planned Kriegers Flak development in the Baltic.
It will be Denmark's largest offshore wind farm to date.
Earlier, ESS undertook a boulder clearing and pre-lay trenching project on behalf of Siem Offshore Contractors over a 56-mile route for the EnBW Baltic 2 offshore windfarm project.
Recommended for you

EMEC research project to reap local benefits from West of Orkney wind farm