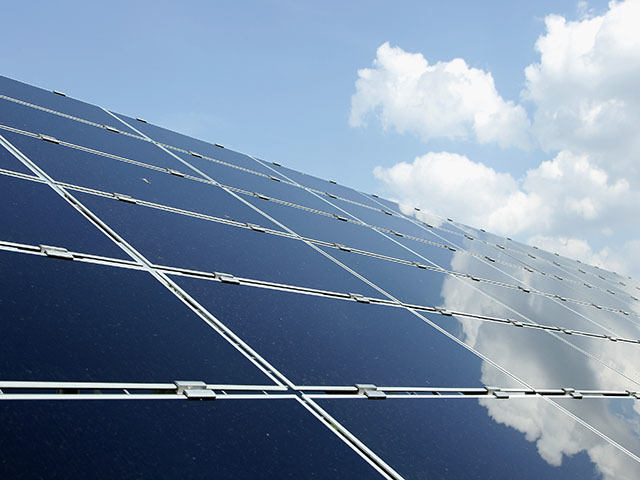 Engineers are launching a bid to put Britain on the winning podium of an epic 1,800-mile car race powered by the sun.
A team has launched a £500,000 sponsorship drive to build a car to take part in next year's World Solar Challenge, a race which sees solar-powered vehicles drive from Darwin, northern Australia, to Adelaide on the south coast.
The Solar Team Great Britain squad, founded by engineer and renewable energy expert Steven Heape, hopes to harness expertise from across the UK to finally put Britain on the podium as the race celebrates its 30th anniversary.
While the speed "challenger" class features futuristic solar-panelled vehicles that are more like catamarans than cars, the team is entering the more recently introduced "cruiser" class, with vehicles that are closer to a family car.
The cruiser race focuses on efficiency, completing the course over six days using the least amount of energy that does not come from the fitted solar panels, with vehicles including room for at least one passenger.
It will not be the first time a British car has entered the challenge, but Mr Heape hopes his team, with members from organisations including the University of Bristol, the University of Bath, Airbus, Higher Education Funding Council for England, Institution of Mechanical Engineers and QinetiQ, can find a winning formula.
Mr Heape, who went as an observer to the biennial event in 2015, also wants to raise awareness of more sustainable transport and the possibilities of careers in engineering.
It could make more "conventional" electric vehicles seem more mainstream to cautious consumers – while the solar technology could become part of a commercially available car's design in the future, Mr Heape suggested.
"Electric cars are still a little bit out of people's comfort zone. There's still a lot of resistance. It's about stretching perceptions.If you can see a solar car, then maybe electric cars may seem a more safe ground."
He added: "The concept of a solar car isn't that crazy an idea."
Many family cars are used to drive the children to school and then drive to work – a distance of probably less than 10 miles – before sitting outside in the sunshine or rain, in which the solar panels can still work, before driving home.
The cruiser class aims to take the idea of a solar vehicle further down the road towards commercialisation.
"These cars are still very new, still in their infancy, they are effectively very expensive one-offs," he said.
A lot of work needs to be done on the technology and costs need to fall, but if that happens it would be more feasible for it to be integrated into commercial cars.
Mr Heape said: "There's a lot of refinement to be done, but over a 10-year horizon I don't think it's unrealistic."
As for the car being designed for the 2017 race, he is tight-lipped about the details, but said the focus would be on areas such as aerodynamics and the quality of the car battery.
But he has met with plenty of support: "I've not met a person yet who's said, 'Why are you doing it?', everybody loves the idea of it .
"Britain in all 30 years has never been close to being on the podium. We want to change that in 2017," Mr Heape said.