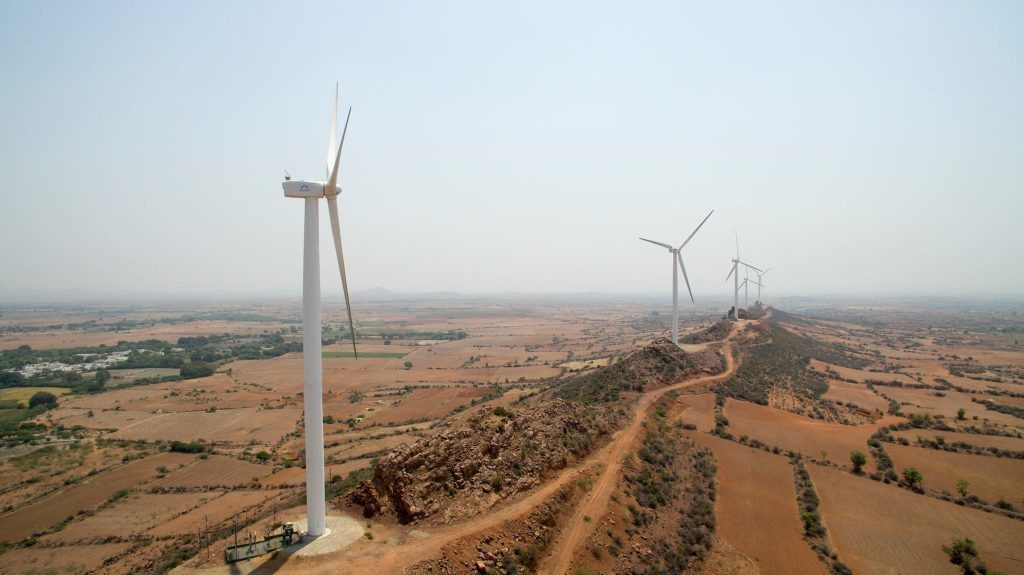 German wind turbine maker Senvion said today it has taken over an Indian rival to support its expansion plans.
The acquisition adds Baramati-based Kenersys's portfolio of production facilities, infrastructure and turbines to Senvion's burgeoning inventory.
Kenersys's product portfolio ranges from 2 to 2.6 megawatt turbines with rotor diameters from 82 to 120 meters.
Senvion, headquartered in Hamburg, employs 3,900 people worldwide and has produced more than 6,600 turbines.
Senvion chief executive Jurgen Geissinger said: "There are two main advantages of this acquisition: Firstly, we shorten our time-to-market in India rapidly and, secondly, we can build on a strong base to further align the Kenersys products with our existing Indian R&D organization and the well-known technical expertise from our Senvion tech centre in Germany.
"We believe that this acquisition comes at the right time for us when the Indian Government sets its sights on 60 gigawatts of cumulative wind energy installations by 2022 and will have a positive impact on creating jobs in India for delivering state of the art solutions for India and additional markets."
Amit Kansal, managing director of Senvion India, said: "The facilities in Baramati will give Senvion a ready home for production and is further supported by a product portfolio of German designed products of Senvion and Kenersys India, some of which have already been successfully localized to India, and key client relationships."
Recommended for you

More multi-billion dollar renewable energy deals in India