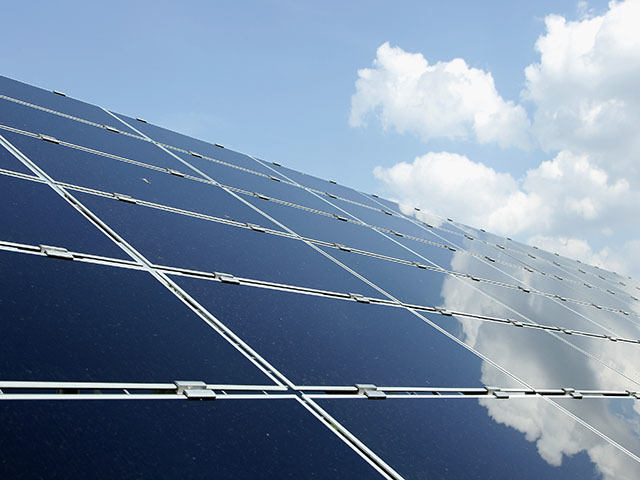 Researchers have created an interactive tool which can estimate the amount of energy which could be generated by wind or solar farms at any location.
The tool is aimed at making the task of predicting renewable output easier for both academics and industry.
Its creators from Imperial College London and ETH Zurich have already used it to estimate current Europe-wide solar and wind output.
Companies such as German electrical supplier RWE have been using it test their own models of output.
The model was tested by Dr Iain Staffell from the Centre of Envrionmental Policy and Dr Stefan Pfenninger, who is now at ETH Zurich.
They found that wind farms in Europe could have an average 'capacity factor' or around 24% which means they could produce around a quarter of the energy that they could if the wind blew solidly all day every day.
The number is said to be a factor of how much wind is available to each turbine.
The study also found that because new windfarms are being built using taller turbines placed further out to sea, where wind speeds are higher, the average capacity factor for Europe should rise by nearly a third to 31%.
This would allow three times as much energy to be produced by wind power in Europe compared to today.
Not only because there are more farms, but because those farms can take advantage of better wind conditions.
Dr Staffell said he spent two years crunching the data for his own research and thought that creating this tool would make it quicker for others to answer important questions: "Modelling wind and solar power is very difficult because they depend on complex weather systems. Getting data, building a model and checking that it works well takes a lot of time and effort.
"If every researcher has to create their own model when they start to investigate a question about renewable energy, a lot of time is wasted. So we built our models so they can be easily used by other researchers online, allowing them to answer their questions faster, and hopefully to start asking new ones."
Recommended for you

Shell and Nickel Asia team up for renewable energy in Philippines