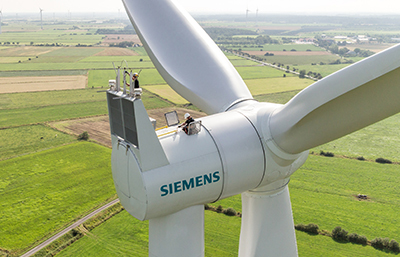 Aqualis Offshore UK and Siemens Wind Power have signed a framework agreement for wind turbine installations.
"We have recently supported Siemens Wind Power with various assessments for wind turbine service operations in the North Sea. We are proud that we will now be able to offer the same type of services on a global scale, particularly for a market leading player such as Siemens," said David Wells, chief executive of Aqualis Offshore.
Under the agreement, Aqualis Offshore will provide general engineering and design services including jack-up site specific assessments, geotechnical assessments and design services including marine warranty services and marine consultancy.
The deal has a global remit.
Aqualis Offshore UK is part of Aqualis ASA, which is listed on the Oslo stock exchange. The group has 22 offices in 15 countries worldwide.
Recommended for you

Ørsted wants all suppliers to go 100% renewable by 2025