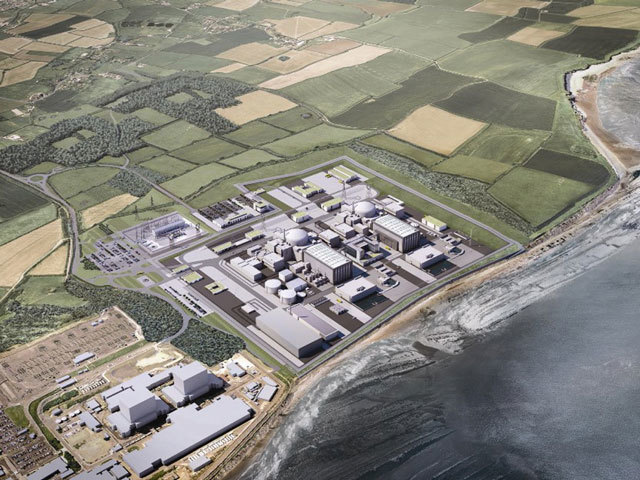 A senior MP has urged caution over plans to build a new power station with the Chinese government, suggesting "these are people with whom we should sup with a long spoon".
The attack by former defence minister Sir Gerald Howarth came amid fresh scrutiny of the Hinkley Point nuclear project in the Commons.
Labour accused the Government of "dithering" over the £18 billion plan, having delayed a final decision until the end of this month.
But the Prime Minister's stance was backed by Sir Gerald and fellow senior Tory Sir Edward Leigh.
Sir Gerald (Aldershot) told the Commons: "May I say how strongly I support the Prime Minister's decision on this, given that China persists in trying to hack not only stage agencies, but our commercial companies.
"It has put two fingers up to the Arbitration Court in the Hague, which has ruled that their development for military purposes of uninhabited atolls in the South China Sea is unlawful.
"These are people with whom we should sup with a long spoon."
Sir Edward (Gainsborough) added: "The Government is very wise to take a deep breath before committing itself to the massive cost of Hinkley.
"Evidence is mounting all the time in terms of new technology, in particular fusion rather than fission, mini reactors, battery storage.
"I do commend the Government for considering this decision very slowly indeed."
China is due to hold a one-third stake in Hinkley.
But Theresa May announced she was delaying making a final decision on the project soon after becoming Prime Minister, with speculation it was over security concerns.
Business, Energy and Industrial Strategy Secretary Greg Clark reaffirmed that the Government would make a decision on Hinkley by the end of the month.
He also said the Government would make clear its reasons for any decision.
But shadow minister Barry Gardiner attacked the delays.
He said: "After putting 25,000 highly skilled jobs at risk, after jeopardising 500 much-needed STEM apprenticeships, after offending the Chinese government and risking £18 billion of investment in the nuclear industry, which is a vital part of our energy, after sending shockwaves through the investment community, who now think the Prime Minister doesn't understand the meaning of final investment decision, does the secretary of state agree with those in the industry who say that the Prime Minister's cautious approach now looks more like dithering?"
However, Mr Clark called Labour's stance "completely inconsistent" and accused them of a "complete absence of an energy strategy" during their 13 years in government.
He added: "We knew that nuclear power stations were going to come to the end of their life, they weren't replaced.
"This Government is making decisions in a proper, serious way, making up for the lost time under the Labour years."
Recommended for you

The Energy Capital MP: New SNP Commons leader Flynn's North Sea record