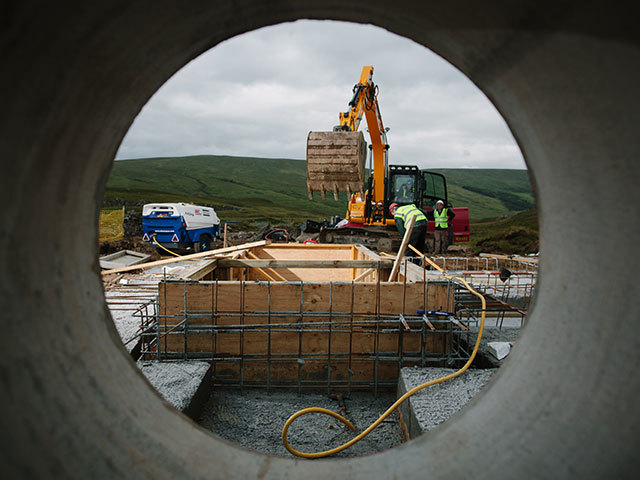 A hydroelectric company has generated £55 million for the Highland economy so far this year as it advances with an ambitious build programme.
Green Highland Renewables, a company which specialises in the development of small-scale hydroelectric schemes, is on track to commission ten new projects across the north of Scotland in the coming months.
The Perth-based company has invested more than £117 million in the Highland economy since 2010.
Plans for 2017 include a £13.6 million hydro scheme at Loch Eilde Mor, alongside nine other projects in the area.
Mark Mathieson, chief executive at Green Highland Renewables, said: "A major tranche of schemes will commission this month in order to meet feed-in tariff deadlines, but we also have a full order book for 2017 with more than £40 million planned investment in the pipeline.
"It is a very exciting place to be, and we are continually innovating in how we deliver schemes.
"Our project at Loch Arkaig boasts one of the biggest Archimedes screw installations in the UK, whilst at Loch Tay we have run a submarine cable across the loch at 150 metres depth – greater than found in most of the North Sea.
"The majority of spend in hydro goes on civil construction, and for us the lion's share goes to local construction firms and contractors.
"All of our projects have secured a feed-in tariff from the UK Government, and the only sad note is that the cuts to hydro tariffs announced last year means there will be near to zero new Highland schemes coming forward for construction from 2018 onwards.
"We expect 80% of all hydro jobs will be gone by 2020."
Recommended for you

SSE pledges £100m for major Scottish pumped hydro site