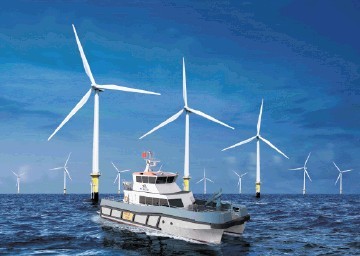 Sweden is on track to be producing all its energy from renewable sources by 2040.
A top regulatory official from the country said renewables such as hydro and wind accounted for 57% of the Nordic nation's 159 terawatt-hour of power production with most of the rest coming from nuclear.
Anne Vadasz Nilsson, director general of the Swedish Energy Week conference, said: "We are not densely populated, we have a lot of good places to put land-based large-scale wind and there is large potential for that in Sweden."
Swedish output of wind power has gradually increased as it becomes more cost-efficient, and it now makes up 10% of the country's overall energy production.
The figure is up from almost zero several years ago.
Sweden aims to add 18 terawatt-hour of annual renewable electricity production by 2030.
Recommended for you

TotalEnergies marks first power generation from offshore wind