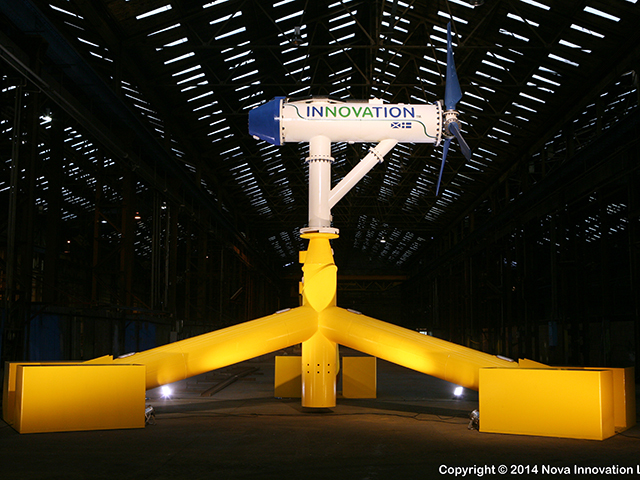 Scottish renewable-energy firm Nova Innovation said yesterday a £2.25million grant from the European Union would help it "revolutionise" the future of tidal-power.
Nova, which operates from sites in Edinburgh and Shetland, will use the cash from the EU's Horizon 2020 programme to demonstrate its direct drive tidal turbine technology.
Direct drive machines do away with the need for gearboxes.
According to Nova, whose chairman is Ian Marchant, the former chief executive of SSE and current chairman of Aberdeen-based Wood Group, they offer huge promise for the successful development of the sector.
Nova managing director Simon Forrest said: "We are extremely excited to be embarking on this exciting phase in the commercialisation of our direct drive tidal turbine.
"This will be a major breakthrough for the sector globally – driving down the cost of tidal energy by improving the reliability, efficiency and maintainability of tidal turbines.
"We are looking forward to bringing this innovation to a commercial reality so that it can be exported throughout the world."
In August, Nova claimed a world first by deploying a fully-operational, grid-connected tidal array off Shetland.
Research conducted by Scottish Enterprise found that cumulative global investment in tidal-energy could reach £75billion by 2050.