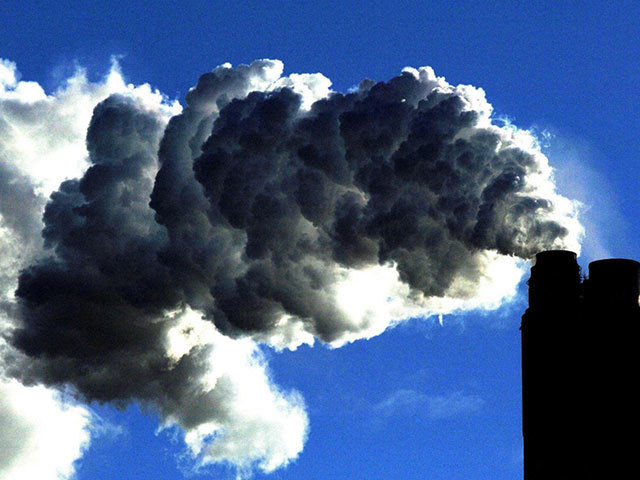 Institutions and individuals controlling more than 5 trillion US dollars (£4.1 trillion) have pledged to take their money out of fossil fuels, it has been announced.
A year after countries secured the Paris Agreement on global action to tackle climate change, a report found 688 institutions and 58,399 individuals across 76 countries have committed to "divest" their money from the polluting energy sources.
Commitments to the DivestInvest movement – in which investors take money out of fossil fuels and often move it to cleaner alternatives – have doubled over the past 15 months to 5.197 trillion US dollars, the analysis by Arabella Advisors shows.
Some 322 institutions, representing 1.347 trillion US dollars (£1 trillion), have also invested in efforts to tackle climate change and clean energy.
The switch away from fossil fuels, the main source of carbon dioxide emissions which push up global temperatures, has been welcomed by UN secretary-general Ban Ki-moon.
He said: "One year after the adoption of the historic Paris Climate Agreement, it's clear the transition to a clean energy future is inevitable, beneficial and well under way and that investors have a key role to play.
"I commend today's announcement that a growing number of investors are backing a shift away from the most carbon intensive energy sources and into safe, sustainable energy.
"Investments in clean energy are the right thing to do – and the smart way to build prosperity for all, while protecting our planet and ensuring no one is left behind."
Universities, foundations and faith-based organisations account for 75% of new commitments made.
But profit-driven institutions such as large pension funds, private insurers and banks make up the lion's share of the assets being divested, with pledges representing 4.5 trillion US dollars (£3.56 trillion).
May Boeve, executive director of grassroots climate organisation 350.org, said: "As the hottest year in history comes to a close, the success of the global fossil fuel divestment movement is undeniable.
"What began on a few college campuses in the U.S. has spread to every corner of the world, squarely into the financial mainstream.
"Divestment has permeated every sector of society: from universities and pension funds, to philanthropic and cultural institutions, to cities, faith groups, insurance companies and more."
She said the movement was now unstoppable and institutions and investors needed to choose whether to be on the right side of history.
Lou Allstadt, a former executive vice president of Mobil Oil, said: "The oil and gas industry is currently experiencing an unprecedented level of negative factors – from reduced profits to increased borrowing to pay dividends – while the costs of solar, wind and batteries continue to fall.
"The prudent fiduciary is acting now to reduce the risk to their portfolios.
"Divestment is speeding up the clock on the final accounting that will show fossil fuels are out and clean energy is in."