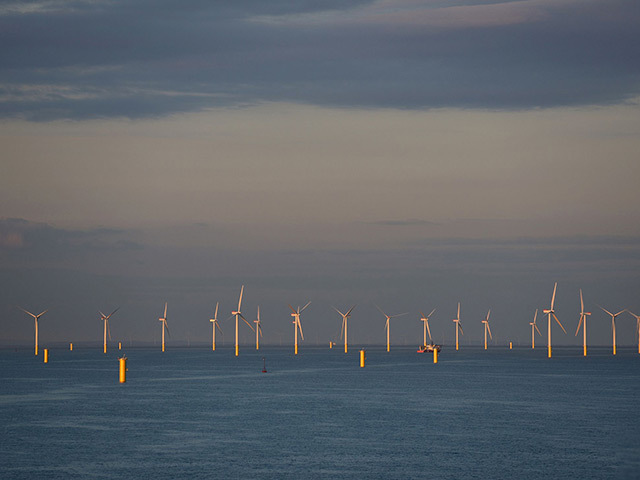 A consortium headed by Shell has won a tender to build a wind farm off the Dutch coast.
The Dutch Government chose the bid from Shell and its partners Van Oord, Eneco and Mitsubishi having rejected 26 other applications.
The project, the second to be built in the Borssele zone, would have a capacity of 700 megawatts.
Economic Affairs Minister Henk Kamp said: "If the electricity price develops as we expect, in 7.5 years' time subsidies will no longer be required for the production of electricity from offshore wind farms.
"That brings the Government's aim for renewables to compete with fossil fuels without subsidy within reach.
"The Netherlands is a front runner in the development of offshore wind energy, creating many opportunities for the Dutch industry. With these winners this becomes even more clearly visible."
The Borssele wind farms will be built at a distance of 22 km off the coast.
It is one of five wind farms the Dutch Government hopes to have up and running by 2023.
Mr Kamp said: "The realisation of the offshore wind farms is a boost for the industry. We expect that by 2020 around 10,000 jobs will be created by these projects.
"Dutch industry is involved in the construction of almost all offshore wind farms in Europe.
"Last week the Government presented the Energy Agenda, which sets out our route towards a low carbon energy supply.
"The results of this latest tender demonstrates that the energy transition offers ample economic opportunities."