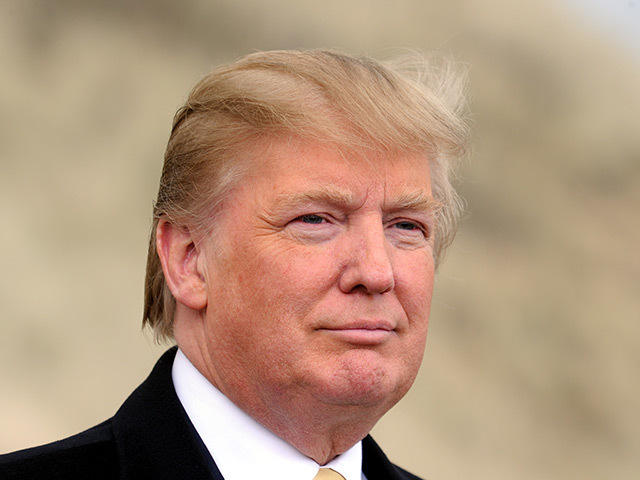 MPs have called on Theresa May to press Donald Trump on the issue of climate change in her first meeting with the new US president.
The Prime Minister will be the first foreign leader to meet Mr Trump since his inauguration as president last week, with the discussion focusing on priorities including a post-Brexit trade deal and co-operation on security issues.
But the cross-party parliamentary Environmental Audit Committee (EAC) wants the PM to use the "unique opportunity" of the meeting to impress on Mr Trump the importance of tackling climate change.
Mr Trump has previously labelled climate change a hoax by the Chinese to undermine US manufacturing, pledged to pull out of the world's first comprehensive climate treaty – the Paris Agreement – and promised to boost fossil fuel use.
In his first days in office, he has signed executive actions to advance the construction of the Keystone XL and Dakota Access oil pipelines.
Studies and data from the US Environmental Protection Agency are to be reviewed by political appointees before they can be released to the public – and the review will cover details on its website of scientific evidence showing that the Earth's climate is warming and man-made carbon emissions are to blame.
Concerns have also been raised that the administration plans to strip mention of climate change from the site.
In a letter to Mrs May, the MPs said the scientific evidence was "unequivocal" and the effects of climate change were already being felt in the UK – with new temperature records, rising sea levels and increased risk of flooding.
"Your meeting with the new President of the United States on Friday presents you with an opportunity to demonstrate your personal commitment to this issue and ensure the US maintains its pledge to the world to take ambitious efforts to combat climate change," the committee wrote.
The committee has "grave concerns" about Mr Trump 's views on climate change and reports he wants to abandon the Paris Agreement.
They warned that as the US was one of the biggest emitters of greenhouse gases, Mr Trump's approach to tackling emissions could determine whether the world – including the UK – avoided or suffered the worst impacts of climate change.
"As the first head of government to meet the new president, we ask you to use that unique opportunity to impress upon him the importance of this subject to our common future."
The EAC's chairwoman Mary Creagh said: "The Prime Minister has said she won't be afraid to challenge the new president. So, she should start by telling him climate change is not 'a hoax'.
"Decades of scientific evidence from the world's leading institutions show that climate change as a result of human activity is a threat to lives and livelihoods in the UK, the United States and around the world.
"We're urging the Prime Minister to impress upon President Trump the importance of global action to tackle this global problem and to continue the United States' commitment to the Paris Agreement."
Recommended for you

Brian Wilson: Setting climate targets is one thing, meeting them is another