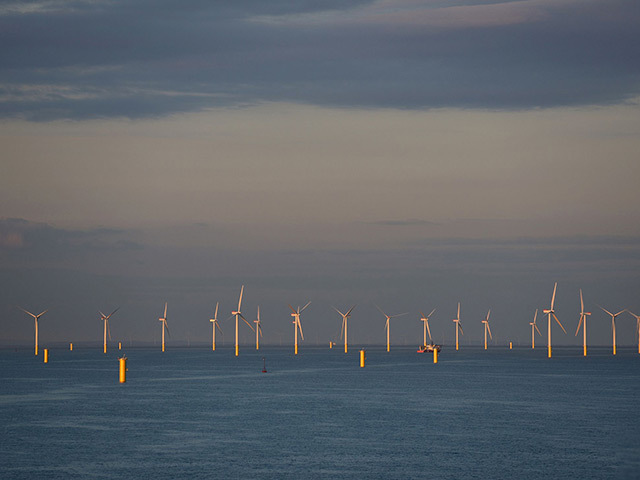 A plan for the US's largest offshore windfarm to sit off the coast of New York has been given the go-ahead.
The Long Island Power Authority has given approval to developer Deepwater Wind for a power-purchase agreement for the South Fork development.
Government of New York State Andrew Cuomo gave the project the okay earlier this week.
When completed it will be the second offshore windfarm in America.It will consist of 15 advanced offshore wind turbines each able to generate around 90 megawatts
Deepwater Wind CEO Jeffrey Grybowski said: "This is a big day for clean energy in New York and our nation.
"Governor Cuomo has set a bold vision for a clean energy future, and this project is a significant step toward making that a reality.
"The South Fork Wind Farm will be the second offshore wind farm in America, and its largest.
"There is a huge clean energy resource blowing off of our coastline just over the horizon, and it is time to tap into this unlimited resource to power our communities."
Power from the installation will come onshore via undersea transmission cables connecting to East Hampton.
The South Fork Wind Farm was proposed in response to New York State's Reforming the Energy Vision initiative.
The South Fork Wind Farm will provide the Long Island Power Authority with 280 megawatts of renewable capacity, and help the town of East Hampton accomplish its goal of moving to 100 percent renewable energy
The site was selected based on a multi-year stakeholder engagement process led by the U.S. Bureau of Ocean Energy Management.
Construction could start as early as 2019 – and the wind farm could be operational as early as 2022.
The project was originally proposed back in July last year.
Recommended for you

Big oil eyes South Korean offshore wind