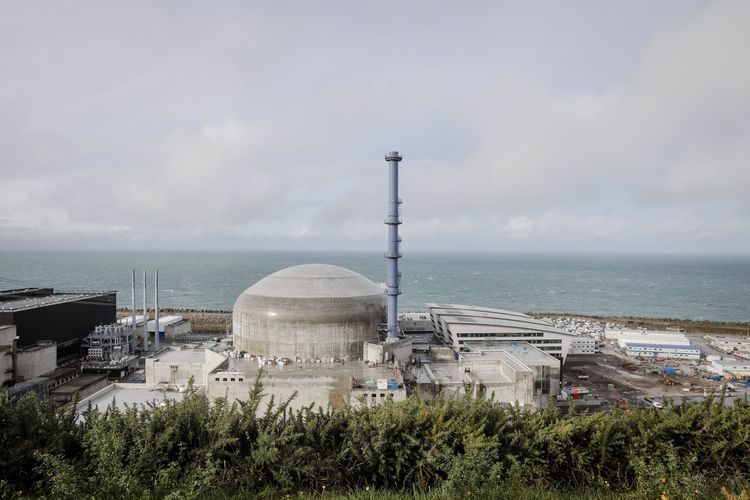 Costly delays, growing complexity and new safety requirements in the wake of the triple meltdown at Fukushima are conspiring to thwart a new age of nuclear reactor construction.
So-called generation III+ reactors were supposed to have simpler designs and safety features to avoid the kind of disaster seen in Japan almost six years ago. With their development, the industry heralded the dawn of a new era of cheaper, easier-to-build atomic plants.
Instead, the new reactors are running afoul of tighter regulations and unfamiliar designs, delaying completions and raising questions on whether the breakthroughs are too complex and expensive to be realized without state aid. The developments have left the industry's pioneers, including Areva SA and Westinghouse Electric Co., struggling to complete long-delayed projects while construction elsewhere gains pace.
Lake Barrett, a former official at the U.S. Nuclear Regulatory Commission, said: "The cost overrun situation is driven by a near-perfect storm of societal risk aversion to nuclear causing ultra-restrictive regulatory requirements, construction complexity, and lack of nuclear construction experience by the industry."
Toshiba Corp., Japan's biggest maker of nuclear power plants, is the latest to join a list of companies facing impairments in the pursuit of cutting-edge reactors.
Tokyo-based Toshiba said in December it may have to write down billions on an acquisition by its Westinghouse unit due in part to cost overruns at two nuclear plants it's building in the U.S. The company aims to announce the details of the impairments on Feb. 14, which Bank of America Merrill Lynch expects to be 551 billion yen ($4.9 billion), while SMBC Nikko Securities Inc. forecasts 500 billion yen.
Spokeswoman Yuu Takase responded to questions about the size of the writedown by email.
She said: "We are reviewing the future of our nuclear power business outside Japan, but nothing has been decided at this time, including future development."
The March 2011 Fukushima meltdown that shuttered Japan's industry sent ripples around the world, forcing companies and regulators to seek safer designs. The U.S. shale boom, meanwhile, slashed prices for gas, coal and oil and undercut rising costs to develop nuclear energy.
Recommended for you
X

Government mulls scrappage scheme for diesel cars