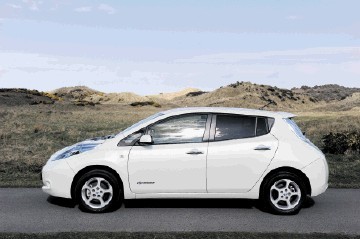 Physical stocks of cobalt are being bought up after a surge of interest in the future of electrical cars, according to market reports.
The metal is a key component of lithium-ion batteries used to power the vehicles.
Prices for cobalt have increased nearly 50 per cent since September last year.
The price tag recently hit a five year high of around $19 a lb as increasingly stricter emissions controls boost demand for environmentally friendly transport options.
Consultants CRU Group claim electric car and plug-in hybrid vehicle sales could hit 4.4 million in 2021 and more than six million by 2025.
This is up from 1.1 million last year.
By 2020, 75 percent of lithium-ion batteries will contain cobalt,
The element's properties allow electric cars to extend their range between charges, according to eCobalt Solutions, which produces battery grade cobalt salts.
Most of the investors in the metal are believed to be stockpiling the material ahead of a shortage – in the hope of pushing prices up to $25 a lb.