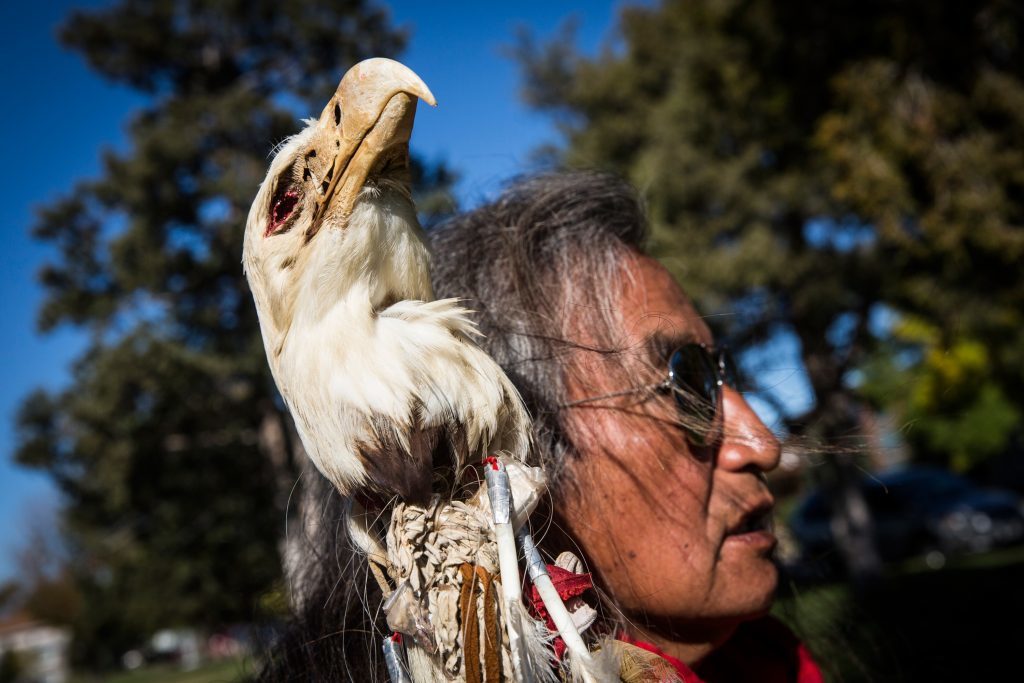 Activists protesting the multibillion dollar Dakota Access oil pipeline have been refused more time to pack up camps which have been the base of their operations for months.
Opponents of the controversial 1,172-mile-long (1,886 km) underground oil pipeline were given until February 22 to remove their belongings and waste from the sites in North Dakota.
Officials from the U.S. Army Corps of Engineers, Republican Governor Doug Burgum's office and the state Department of Transportation have ruled out giving the activists more time to remove the temporary encampments.
In a statement, Burgum and the Army Corps refused to extend the deadline.
Army Corps spokesman Ryan Hignight said contractors working for the agency would enter the camp as soon as they could.
He added: "We're not going to necessarily wait for the 22nd."
Opponents fear that fresh trouble may brew if the Army Corps move into the site accompanied by law enforcement officials.
Chase Iron Eyes, a member of the Standing Rock Sioux Tribe said: "It's completely impossible to remove everything down there in that short of a time frame.
"The people aren't opposed to the help of the Army Corps, but it's got to be without the presence of militarized law enforcement."
Burgum ordered pipeline opponents to move off of land owned by the Army Corps, citing safety and environmental pollution concerns posed by spring snowmelt and rising water levels in the nearby Cannonball River.
Environmentalists and Native Americans who have opposed the pipeline, saying it threatens water resources and sacred sites, have faced a series of setbacks since Republican President Donald Trump took office in January.
A request by Native American tribes to halt the construction of the final link in the $3.8billion pipeline was rejected by a judge on Feb 13.