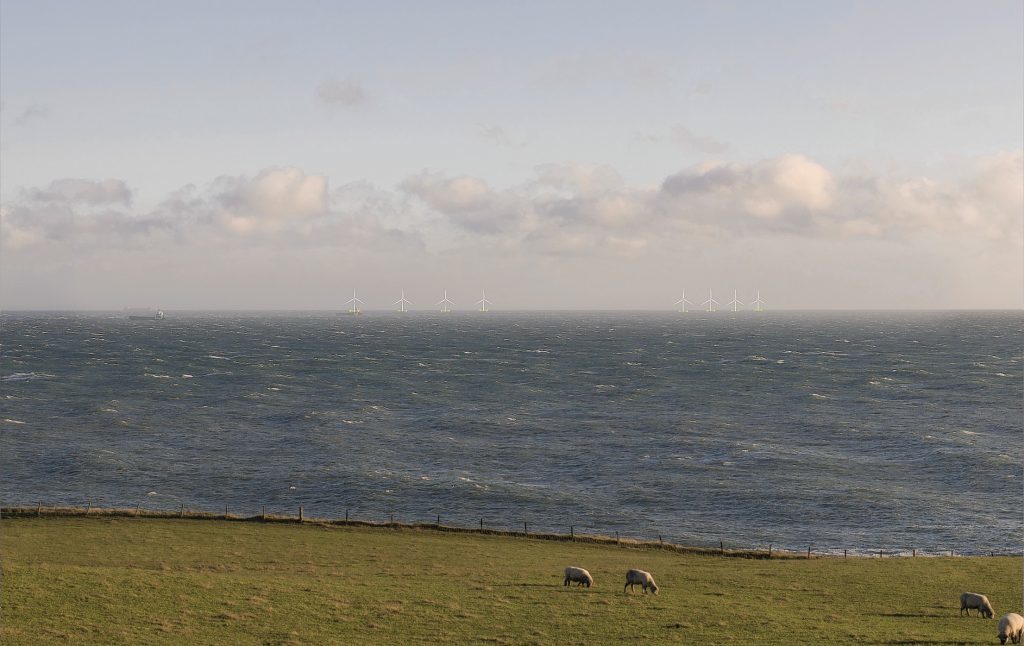 Plans for a £250million offshore windfarm nine miles off the coast of Stonehaven have been approved by the Scottish Government.
The Kincardine Offshore Windfarm, which will feature eight turbines, will support the creation of about 110 jobs during assembly, installation and maintenance, and it is hoped it could power more than 50,000 homes.
Yesterday planning consent for the floating development was granted and announced by Holyrood's minister for business, innovation and energy Paul Wheelhouse MSP.
But some local residents fear the enormous turbines could spoil the picturesque views from Stonehaven and the nearby Dunnottar Castle.
Mr Wheelhouse said: "Once operational, this pioneering 50mW Kincardine Offshore Windfarm will produce enough electricity to power almost 56,000 homes and will create jobs and investment across Scotland through the use of our supply chain.
"It will also cement our place as one of the world's leading nations in the innovation and deployment of floating offshore wind."
The project will be one of the largest floating wind arrays in the world.
Each turbine will be almost 600ft high.
The plans have been developed by Kincardine Offshore Windfarm Limited, which was set up by Scotland's former deputy first minister Lord Nicol Stephen.
Last night Lord Stephen said: "Receiving consent is an important milestone for this project and will maintain Scotland's position as a leading innovator in offshore renewables.
"We very much appreciate the strong support we have received throughout the development process from Scottish Enterprise, and also The Crown Estate in Scotland."
The first array is expected to be on site in the second quarter of next year.
Callum McCaig, Aberdeen South MP and the SNP's energy and climate change spokesman in Westminster said the project could help put the north-east on the renewable map.
He said: "I think this is really good news and it is a really exciting development for the north-east.
"Floating wind has much greater potential for global development as there is a lot more deep water than shallow water."
Lang Banks, the director of WWF Scotland, also welcomed the development and said: "The continued development of floating turbines in Scotland is encouraging as it could enable us and other nations to secure even more clean power from offshore wind.
"One thing is clear, if we are to meet our future climate and energy targets we will certainly need both more onshore and offshore windfarms in the future."
However, Phil Mills-Bishop, chairman of Stonehaven and District Community Council, said there have been concerns among residents of the negative impacts the windfarm could bring.
He has previously called for a community fund to be set up by the developers for residents affected by the windfarm.
He said: "There are serious issues here with safety, environmental concerns and tourism.
"Tourism could in particular be affected, especially for the thousands of visitors to Dunnottar Castle.
"We already have two windfarms surrounding Stonehaven, and it won't be long until we're completely surrounded by wind farms.
"I think generally we would have to say that as long as the developers are seriously looking at a community fund to offset the impact this will have on residents, we would support it."
Recommended for you

Cabinet secretary for net zero and energy cuts ribbon on Moray East O&M base