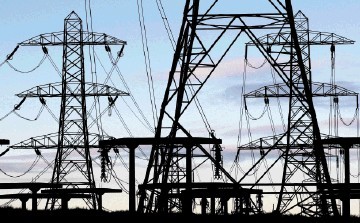 Energy firm Scottish and Southern Electricity Networks (SSEN) has announced an "important milestone" in its £1.1billion Caithness-Moray undersea link project.
The company said new equipment installed at its Dounreay substation had been "successfully energised" as part of reinforcement work on power connections in the area.
The work has enabled the connection of an upgraded overhead line running from Dounreay to Spittal, via a new substation near Thurso.
SSEN said the new overhead line is an important element of the overall reinforcement work it is carrying out to enable power to flow to a converter station being built at Spittal.
From there, it will be transmitted using high voltage direct current (HVDC) technology to the coast and beneath the Moray Firth to Blackhillock, near Keith.
The company's lead project manager, Ian Clark, said: "The successful energisation of the new elements of Dounreay substation is an important first step in the phased commissioning of the new transmission line in Caithness, which will continue over the coming months.
"Once the new overhead line and substations are playing their role in the network, our team will be able to begin removing the old 132kilovolt line between Dounreay, Thurso and Spittal. Our team will continue to work closely with landowners to complete this work, as well as the removal of access tracks and other reinstatement activities."
He added: "It has taken a huge team effort over the past two years with our contractor Balfour Beatty to bring a very complex project to this important milestone on schedule."