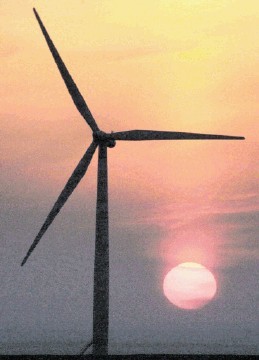 A group of renewable experts from Taiwan are to showcase the best of their eco-friendly technology at part of the All Energy conference in Glasgow in May.
NEP-II aims to strengthen Taiwan's energy related industries.
The International Cooperation on Renewable Energy Projects seminar, comprises a series of presentations that will detail several innovative technologies in the renewable energy sector.
More importantly, for British companies, the seminar will outline a number of commercial opportunities as the country seeks a closer association with businesses in the UK renewable sector.
Presentations will cover green energy technologies, energy storage and conservation biomass, smart grid, wind power and marine energy, smart Microgrid, ultrafast aluminium batteries, outer rotor fans and Kymco's new REX engine.
The seminar was organised by the Taiwan External Trade Development Council (TAITRA) which is responsible for the promotion and cooperation of Taiwanese business within the UK.
Prof. Kuang-Chong Wu, chief executive of NEP-II said: "The UK is an important trading partner and we want to increase cooperation in the renewable technologies field to accelerate investment and production.
"There is no doubt that Taiwan's green energy policy designed to drive innovation has achieved great results and provides opportunities for the UK as the country exits from the European Union."
Recommended for you

Are you a producer of renewables-type energy? If so then come sell it to us