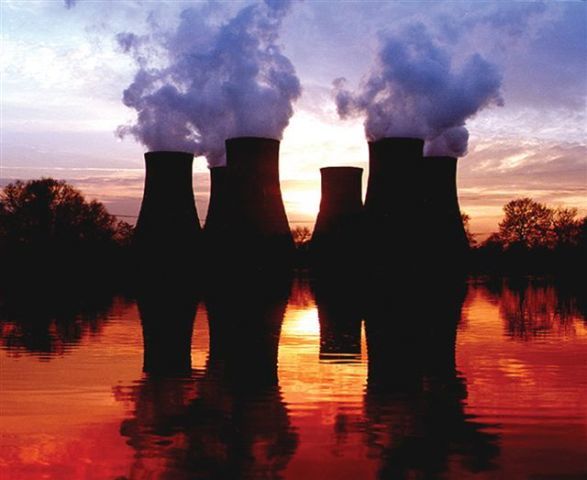 The Government's failure to support the UK's first large-scale scheme to capture carbon emissions from power plants has left a "major gap" in plans to cut greenhouse gases, MPs have said.
The powerful Public Accounts Committee (PAC) said the failure came despite the Department for Business, Energy and Industrial Strategy (Beis) spending £168 million on the development of carbon capture and storage (CCS) projects.
The Treasury's decision to pull the plug on a £1 billion competition to get schemes built was the latest in a series of moves that indicated the Treasury was having "undue influence" on Government energy policy, a report from the PAC said.
Carbon capture and storage could remove up to 90% of carbon emissions from power stations or heavy industry, and pipe them into storage underground, for example old offshore gas fields, to prevent their release into the atmosphere.
While it is seen as an important way of tackling greenhouse gas emissions cost-effectively, there are only a handful of large-scale schemes up and running worldwide, and two competitions in the UK have failed to get a project built here.
After a first competition for support ended in 2011, Beis launched a second competition without being clear with the Treasury on the cash that would be available to successful projects through payments on consumer energy bills, or that the risks were viable for developers.
These problems contributed to the Treasury withdrawing the £1 billion capital grant for construction costs, the report said.
The report from the MPs warned: "Halting CCS's deployment means that the UK will have to pay billions of pounds more to meet its decarbonisation targets, has missed opportunities to be at the forefront of a growing global industry, and has damaged investors' confidence in working with the government on CCS in the future.
"There is now a major gap in the government's decarbonisation plans, and we urge the Department to set out as soon as possible how this gap will be filled."
Recommended for you

Ineos to invest £1bn to slash emissions at Grangemouth refinery